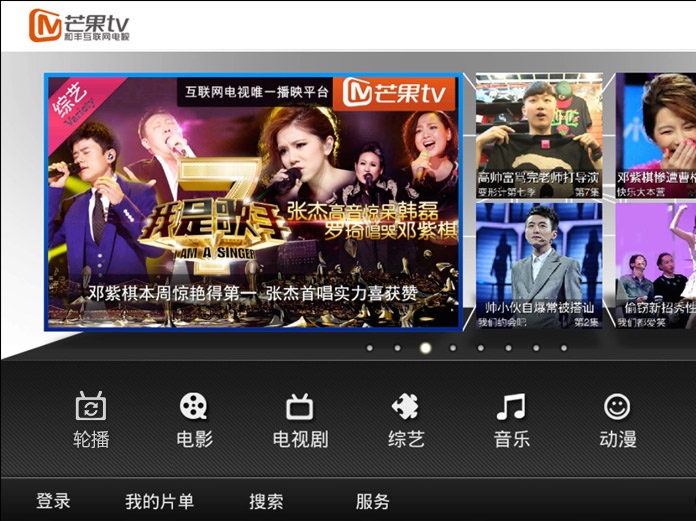 Happigo Home Shopping Co., Ltd., a TV shopping platform listed on ChiNext, a NASDAQ-style board of the Shenzhen Stock Exchange, will acquire 100% ownership of Mango TV, an online video platform of Hunan Satellite TV, for RMB9.5 billion (US$1.4 billion), according to a stock exchange filing by Happigo.
The deal values Mango TV, a unicorn listed in China Money Network's China Unicorn List at US$1.4 billion, down from an earlier valuation of US$2 billion when it raised a US$228 million series B round in June, 2016.
Founded in 2006, Mango TV became the exclusive online video platform for Hunan TV in 2014, running some of the most popular entertainment shows in China, including Super Voice Girls, Happy Camp, and Where Are We Going, Dad? As of this September, the firm had 47 million daily active users, and 220 million average daily video views.
This February, the company partnered with home appliance manufacturer Hong Kong Skyworth Digital Holdings Co., Ltd. and GOME Electrical Appliances Holding Ltd. to launch its Internet TV, iMGo. Its stated aims is to have one million iMGo customers by the end of 2017, and 10 million customers within three years.
In June 2016, Mango TV completed a RMB1.5 billion (US$228 million) series B round from undisclosed investors with a post-money valuation of RMB13.5 billion (US$2 billion). One year prior, it raised RMB1 billion (US$140 million) from undisclosed investors. While investors in both rounds were not disclosed, they may have included several state-owned private equity funds, Chinese media reported.