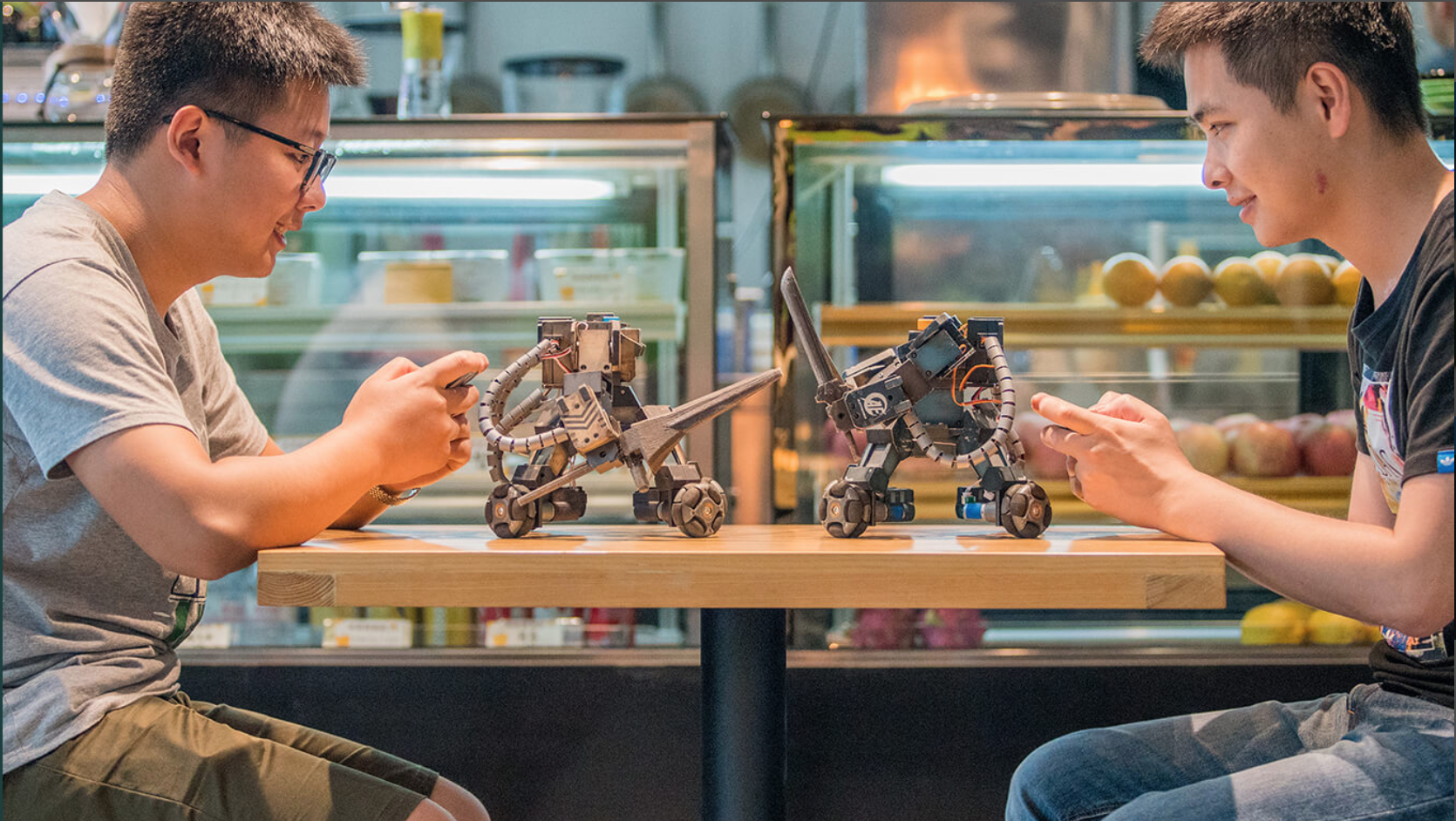 Tencent Holdings Limited has invested tens of millions of RMB in a series A round in Shenzhen-based GJS Robot, a start-up specializing in making customized fighting robots designed for robot combat competitions, local media reports.
The company confirmed the investment when contacted by China Money Network, but declined to disclose the funding amount.
Last week, Tencent participated in a US$41 million series C round for  Silicon Valley-based education robot developer Wonder Workshop.
Founded in 2015 by Cai Fen, a former engineer at a PCB, a subsidiary of Air China, GJS Robot specializes in customized robots that can be used in one-on-one combat or large scale competition, which is an increasingly popular e-sport. It has launched two series of robots: Ganker and GEIO, used for short-range and long-range combat respectively.
Ganker robots are  made with servo motors and wheels. Each joint of the Ganker robot is a servo motor, allowing the robot to respond to players' commands. The driving and direction of the wheels are controlled by mobile app. GEIO robots are also equipped with infrared cameras and deep learning capability, and are able to recognize faces and environments, the company says.
The GJS team currently has over 30 people, most of whom have automation engineering or computer science backgrounds.
The company previously raised an angel round from Unity Ventures, and a Pre-A round from Hillstone Capital and Hofan Ventures Capital.