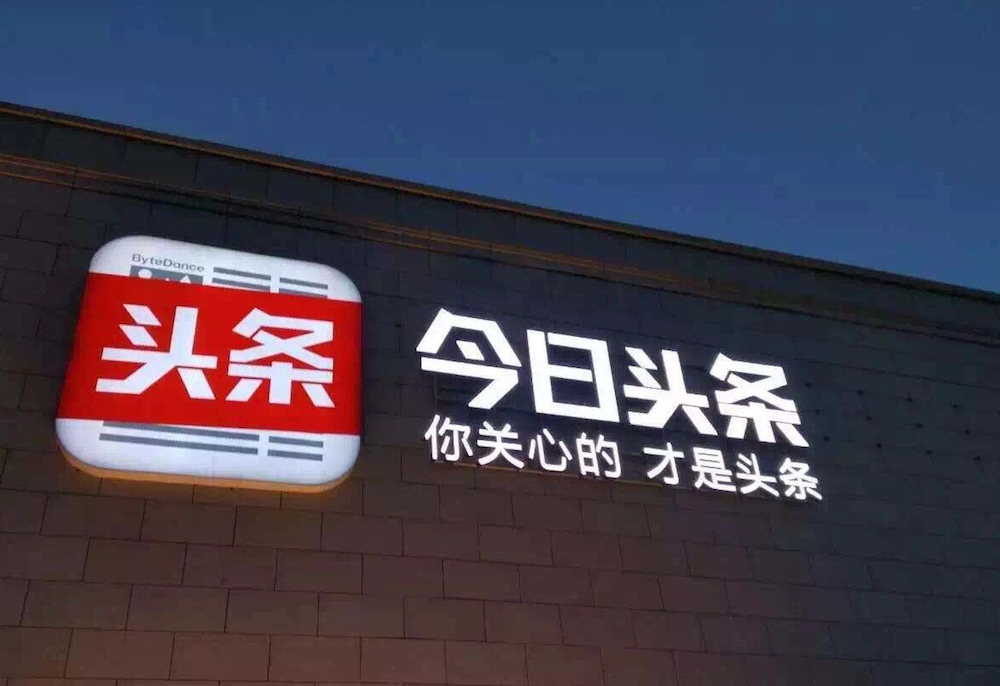 Chinese news app Toutiao appears to be the latest Chinese media platform looking to get into financial technology. According to local news reports, the five-year-old company with a valuation estimated at US$20 billion is looking to acquire an insurance broker in China to break into the insurance business, but without having go through the time consuming process of obtaining an insurance license. 
The company did not immediately respond to requests for confirmation by China Money Network.
Toutiao ranks as the fifth highest valued private company on China Money Network's Unicorn Ranking with valuation of US$20 billion. The company, which uses artificial intelligence to provide customized news for its users, claims to have over 700 million users and 150 million monthly active users. With its broad customer base and precision advertising, selling insurance online could become a significant new revenue source for the company. It is estimated that Toutiao has made RMB6 billion (US$904 million) in advertising revenues in 2016.
Toutiao is reported to have made several inquiries to regulators about obtaining an insurance license, according to the local media reports. But judging from the prior cases, it takes China's Insurance Regulatory Commission about one year to process license applications. Toutiao therefore is seeking to acquire a broker that already holds a license.
The news comes amid a rush of Chinese tech companies competing to get into the insurance business. China's big-three tech companies, Baidu, Tencent and Alibaba, collectively known as the BAT, have each obtained insurance licenses recently. In October, WeSure Insurance, a company controlled by Tencent Holdings, obtained a license. Baidu's subsidiary Baidu Penghuan Asset Management acquired an insurance broker with an insurance license in September. Ant Financial's subsidiary Hangzhou Baojin Insurance also got its license in September.
Also, Zhongan Insurance, backed by Alibaba, Tencent and Ping An Insurance, raised US$1.5 billion in its initial public offering in September.
The rush to get into online insurance is backed by expectations that the Chinese online insurance market will grow significantly over the next five years. The amount of life and non-life insurance products sold online or via mobile devices reached over US$45 billion in 2016, and the figure is expected to hit US$145 billion by 2021, according to Oliver Wyman.