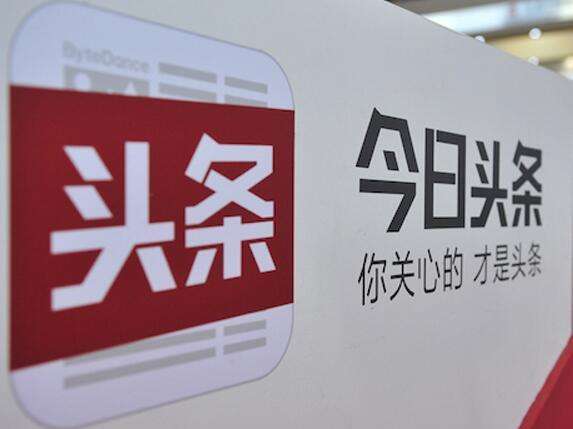 Chinese personalized news app Toutiao has injected US$50 million in Live.me, a popular live streaming platform among young adults in the U.S. and a unit of Chinese mobile Internet company Cheetah Mobile Inc.
The latest deal came as Toutiao, operated by Bytedance Ltd., aims to turn itself into a global content and technology conglomerate. Toutiao, which has a US$20 billion valuation and the fifth highest valued company on China Money Network's China Unicorn List, has raised US$3 billion since April to fuel its global expansion.
The transaction is part of a broader partnership between Toutiao and New York Stock Exchange-listed Cheetah Mobile, a mobile app operator. The US$50 million is Live.me's series B financing round, according to an announcement made by Cheetah Mobile.
"We are delighted to welcome Bytedance as a strategic partner for our fast-growing, live streaming business," said Sheng Fu, CEO of Cheetah Mobile. "Live.me has become a popular live streaming platform among American young adults, with a track record of strong growth in both user base and revenue contribution. Bytedance's investment will accelerate the growth of Live.me's live video and short video businesses."
In addition, Live.me will have priority to provide live streaming services to Bytedance in overseas markets should Bytedance start to integrate live streaming features into its products in these markets, according to the announcement.
In February, Toutiao acquired U.S.-based video sharing platform Flipagram to expand its video content and grow its U.S. market presence. China Money Network reported earlier today that Toutiao is reportedly looking to acquire an insurance broker in China to break into the insurance business,
Founded in 2012, Bytedance owns a series of content platforms including its flagship product Toutiao that provides users personalized content through machine learning technology. With nearly 200 million daily active users each spending an hour everyday on their products, the company also owns Topbuzz, Flipagram and a number of user-generated content (UGC) short-form video apps.
In 2016, Bytedance established an AI Lab to build on the company's massive datasets to drive innovations in artificial intelligence technology.