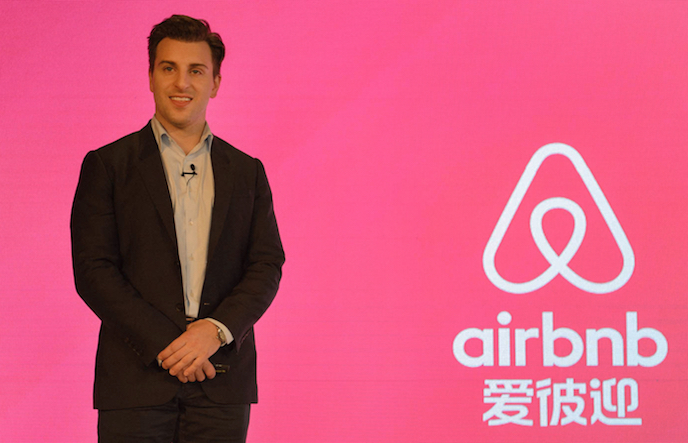 Chinese tourism will be Airbnb Inc.'s largest source of business by 2020, predicts Nathan Blecharczyk, Airbnbn's co-founder, who was recently named chairman of Airbnb China, also known as Aibiying, following the departure of Hong Ge. To meet this growth, Airbnb will expand its presence in China by providing more local services and increasing local hiring and projects.  
"Over the past 12 months, the numbers of tourists traveling abroad and visiting China through Aibiying have increased 110% and 250%," said Blecharczyk in an interview with the Chinese press. "We will announce Aibiying's next three strategies to develop in China and aim to make China the largest tourist source country by 2020."
Airbnb's expansion plan comes amid fierce competition in China. Earlier this month, Xiaozhu.com, a Beijing-based short-term vacation home sharing platform, raised a US$120 million series E round from Jack Ma-backed Yunfeng Capital. Tujia.com, another short-term vacation home rental platform, raised a US$300 million series E round at a valuation from All-Stars Investment and others in October. Both Xiaozhu and Tujia are on China Money Network's China unicorn ranking.
Airbnb China strategies will include setting up local service centers and adding 150 customer service members to the team. Airbnb China plans to open new offices in Shanghai, Sichuan province and Guangdong province in 2018 and deepen cooperation with local governments. Also, Airbnb China will expand its marketing expenses in China and provide more customized tourism programs for Chinese tourists during the Chinese New Year and the Golden Week national holiday. Booking rate during Golden Week this October tripled compared to last year, according to Airbnb China.