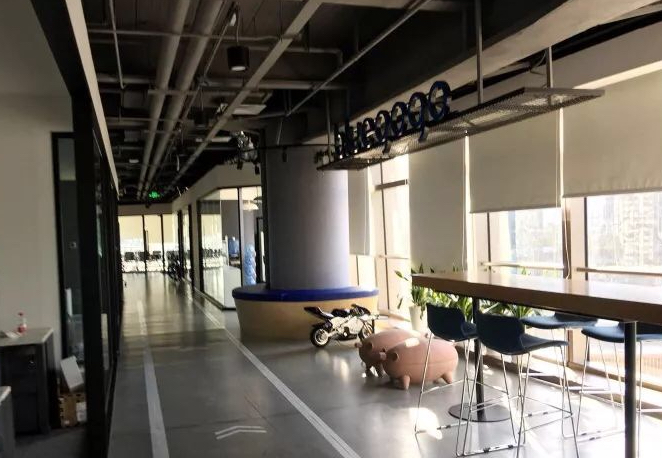 A year after its foundation and having raised RMB400 million (US$58 million) in venture funding at a RMB1 billion (US$140 million) valuation, Chinese bike sharing start-up Bluegogo has collapsed, with its founder nowhere to be found and perhaps up to RMB1 billion worth of user deposits unaccounted for.
After months of reports that the Beijing-based start-up was having liquidity problems and unable to repay user deposits, new pictures and reports surfaced today showing an empty Bluegogo office and personal accounts of overdue payment to vendors. Bluegogo's founder Li Gang has reportedly been in a unspecified foreign country for "some time", according to local media reports.
The episode highlights the risks of investing in Chinese start-ups, as well as the massive social impact of a deposit-taking "sharing economy" business. Bluegogo claims to have 20 million cumulative users. If only 10 million users paid a RMB99 deposit, it would mean the company has collected around RMB990 million in deposits.
In addition, around 70 vendors to Bluegogo were reportedly gathering at its Beijing office today, trying to collect any valuables to compensate for payments that may never be made whole. According to one local media report, these vendors claim to have around RMB200 million in total outstanding payables owed by Bluegogo. The company was also unable to pay staff for some time, but there is no estimates on the total of overdue salary payment.
The biggest loss is suffered by Bluegogo's venture backers, one brand new investment firm and a Shenzhen healthcare company. In February, a three-month-old Bluegogo raised RMB400 million led by Beijing-based Black Hole Capital, a venture firm founded by Zhang Liang, the son of Chinese property giant R&F Properties' co-founder Zhang Li. Smart Xintong, a Shenzhen-based healthcare equipment developer, also participated in the round that valued Bluegogo at RMB1 billion (US$140 million) post-money.
One major concern about "sharing economy" start-ups including bike sharing firm and later phone power bank sharing firms was the safety of user deposits that most of these companies charge. There is currently no clear legal guidelines on how companies should manage user deposits, and despite repeated assurance that user deposits will be returned, many Bluegogo users say today they are unable to get deposits back.
The Beijing Municipal Bureau of Financial Work was reportedly considering tighter regulations over the management of deposits collected by bike sharing companies in May, but no official regulation has been released. Bluegogo's collapse may accelerate the process of drafting formal regulations over user deposit management by sharing economy companies.