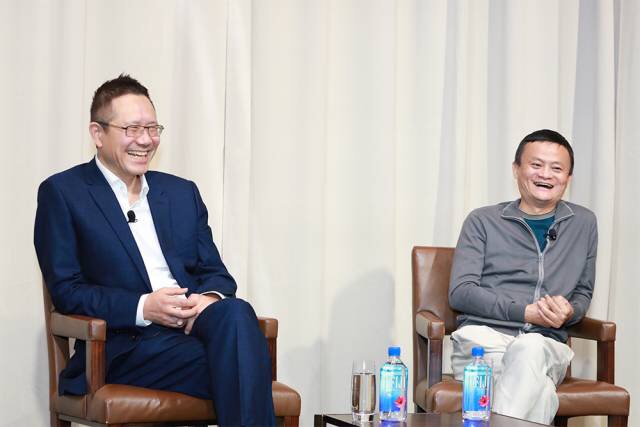 When you are Jack Ma, you never think small. The founder and executive chairman of Chinese technology giant Alibaba Group Holding Ltd. says he thinks that Yunfeng Capital, the private equity fund he co-founded, will one day rival the most powerful money managers in the world.
"If we whole-heatedly believe in the future of the Chinese economy, if (we think) China will continue to give birth to companies with market capitalization of hundreds of billions or even trillions of U.S. dollars, then it's natural to think that there will be (private equity) funds managing over US$100 billion. Yunfeng Capital wants to become the representative of that new group," Ma said last week in a closed-door meeting held for Yunfeng's investors at the elegant Four Seasons Hotel in Hong Kong.
To be sure, there are currently only five private equity funds in the world managing over US$100 billion. They are The Blackstone Group, Apollo Global Management, The Carlyle Group, Oaktree Capital Management and KKR, according to Private Equity International Ranking and updates made by China Money Network. In China, the three largest private equity funds by assets-under-management (excluding funds with an Asian mandate) include Shenzhen Capital Group, Cybernaut Investment Group and Hillhouse Capital Group, with US$30.5 billion, US$29.4 billion and US$25 billion AUM, respectively. Even the largest government-backed funds are still far from reaching the US$100 billion level. The central government-mandated Silk Road Fund has US$40 billion, for example.
Ma revealed his aspirations for Yunfeng without giving a timeline in which to achieve his ambitions. Yunfeng Capital currently manages over US$10 billion. Ma, along with co-founder David Yu, told investors that Yunfeng's five funds under management have all achieved an internal rate of return (IRR) of over 30% to date, with most funds performing much better, according to Chinese media reports citing material made available during the meeting. China Money Network's Calls to Yunfeng Capital's Shanghai headquarters to seek comments were unanswered.
With Jack Ma as co-founder, Yunfeng is positioned both as a standalone venture and private equity investment fund, as well as having elements of a corporate VC arm that often invests with Alibaba's growth strategies in mind. Yunfeng's investments in logistics companies including YTO Express, Yunmanman, Quanfeng Express are examples of the latter. Yunfeng and Alibaba also co-invest, with YTO Express being one of many such co-investment deals.
Co-founder David Yu, meanwhile, shared his views on what types of investments Yunfeng will focus on. Based on the belief that an accelerated integration between traditional industries and new technologies will be a core economic theme over the next five to ten years, Yunfeng will focus on opportunities arising from this consolidation. "Today, the Internet is only 10% of China's GDP. How to make the remaining 90% 'integrate' with new technologies based on big data and intelligent (methods) will be the biggest opportunity for corporations and for investors," Yu said.
Yunfeng has made multiple investments following this theme, was well as the idea of "Five-New," referring to the phrase first raised by Jack Ma earlier this year, meaning New Retail, New Finance, New Manufacturing, New Technology and New Energy. Fresh produce online-to-offline operator Yiguo, Alibaba's financial services affiliate Ant Financial, fintech company Rong 360, smartphone and smart devices maker Xiaomi, artificial intelligence company Yitu Technology, lithium battery maker Contemporary Amperex Technology and logistics firm Yunmanman are representative of the firm's investment strategy.
"When (Yunfeng) was established (in 2010), there were only a few funds managing RMB100 billion (US$15 billion). That was unfit for the world's second largest economy," Jack Ma was quoted as saying in the meeting. "We believe China will for sure see the emergence of a group of (private equity) funds managing over US$100 billion. Only when you have that goal, will you obtain the possibility to achieve it. We are lucky to be living in this time, and (it's lucky) that we have some resources, connections and abilities (to make it happen)."