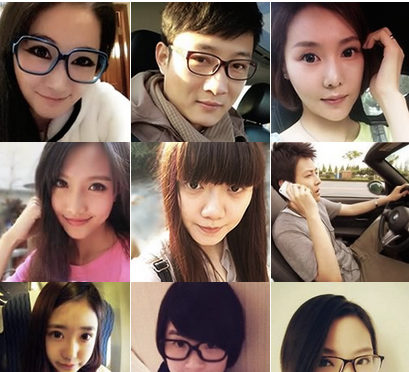 Asian alternative investment management group PAG has acquired a super-majority controlling interest in China's most popular online dating site, Zhenai, which is 20% owned by U.S.-based Match.com.
No financial details were disclosed in a company announcement.
The deal is good news for Zhenai, after a previously announced backdoor listing and third-party investment fell through. This February, Zhenai said it was planning a back-door listing via a reverse merger with Shenzhen-listed DEA General Aviation Holding Co., Ltd. At that time, DEA said it would acquire 100% of Zhenai via a new share issuance. Later in August, DEA decided to acquire only a 51% stake of Zhenai, claiming the deal was not a backdoor listing, to avoid Chinese authorities' tight regulation on backdoor listings.
However, earlier this month, Zhenai abandoned the deal all together, saying the transaction failed to gain approval from its board of directors and shareholders.
Founded in 2005 by Li Song, a former Morgan Stanley manager, Zhenai has grown to become a leader in the online and offline dating and matchmaking business in China. The company had a 30.8% market share of the online dating industry in 2016, followed by Jiayuan.com with 21.2% and Youyuan.com with 21.0%, according to Analysys.
The company claims it currently serves over 140 million registered members and is expected to generate revenue of more than RMB1.6 billion (US$240 million) and net profits of more than RMB200 million (US$30 million) in 2017.
"PAG is very pleased to have this opportunity to invest in Zhenai," said Xiao Suining, partner and chairman of China for PAG. "PAG will continue to support Zhenai's rapid growth and bring to bear PAG's broad strategic and financial network to help the company continue to consolidate its leadership position. We see tremendous potential to grow and expand Zhenai's business in China and across Asia."
The Chinese online matchmaking industry has remained stable over the past few years, reaching RMB3.4 billion (US$510 million) last year, due to the large amount of single young people and traditional pressure from their parents to get married. According to the latest census, the percentage of single women aged over 30 reached 2.47% in 2010, versus 1.2% ten years ago.
Zhenai disclosed two previous financing rounds in 2008 worth a total of US$11 million, but did not disclose the investors' identities. In 2011, U.S. dating portal Match.com announced plans to acquire 20% of Zhenan for an undisclosed amount.