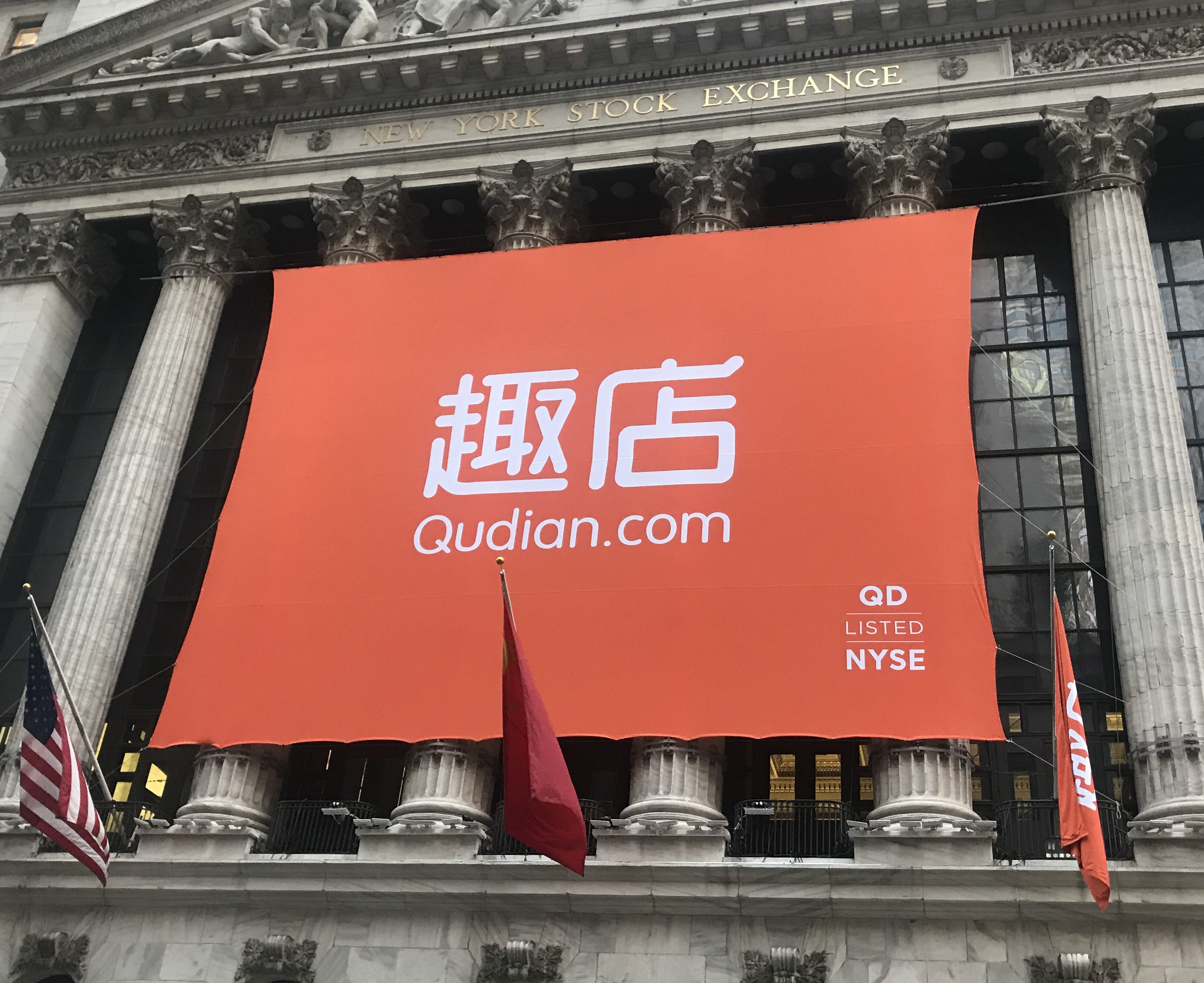 Chinese online micro lender Qudian Inc. (NYSE:QD) has been told by by Ant Financial, the financial affiliate of Alibaba Group (NYSE:BABA), to drastically reduce the amount of interest it charges its customers. From November 30, all Qudian transactions on Ant Financial's Alipay consumer interface will be limited to an effective annualized rate of 24%, including interest, fees and charges. Alipay is Qudian's largest source of business.
"The Company supports this policy change as it promotes a healthy environment for credit services offered in China and is committed to complying with this policy by November 30, 2017," Qudian said in a press release. 
The news adds a new level of uncertainty to Qudian, which recently listed on the New York Stock Exchange. The company's shares plunged almost 37% last week following announced steps by China's regulator to clamp down on online micro lending, erasing more than US$2 billion in market value.
Alipay is a critical source of business for Qudian. The company said in its IPO prospectus: "We engage the majority of our active borrowers through the Alipay consumer interface, which has significantly contributed to our rapid growth."
Qudian says it will continue to to charge total fees of up to 36%  for non Alipay transactions made through the company's mobile applications. Even that figure is a significant step down from rates charged by Qudian in earlier periods.  In 2016, about 60% of the transactions it conducted charged  annualized fee rates of more than 36%.
Qudian has experienced regulatory setbacks before. When founded in 2014, Qudian's core business was facilitating merchandise credit and cash credit to college students on campuses across China. But that business came to a halt in June when the Chinese government banned online lenders from targeting university students after news went viral about students who failed to pay debts committing suicide and female students being asked to provide nude photos as loan collateral.
Qudian is not the only lender facing interest rate limits set by Ant Financial. Last week, Ant Financial said it would set the 24% annualized rate limit for all the online lending platforms it partners with. It has also terminated partnerships with some online lending platforms due to ultra-high interest rates, or improper loan-collecting activities.
The moves are in direct response to pressure from Beijing as China moves to rein in financial risks. Chinese P2P platforms and online loan providers are subject to the private lending provisions issued by China's Supreme People's Court in 2015, which states that an annual interest rate exceeding 36% is illegal under the nation's usury laws. 
Last year, regulators launched a series of inspections targeting P2P lenders, and published a comprehensive set of P2P rules with 13 restrictions, including prohibiting guaranteed investment returns and self-financing methods. Regulators are expected to issue more detailed rules on micro lending later this week.