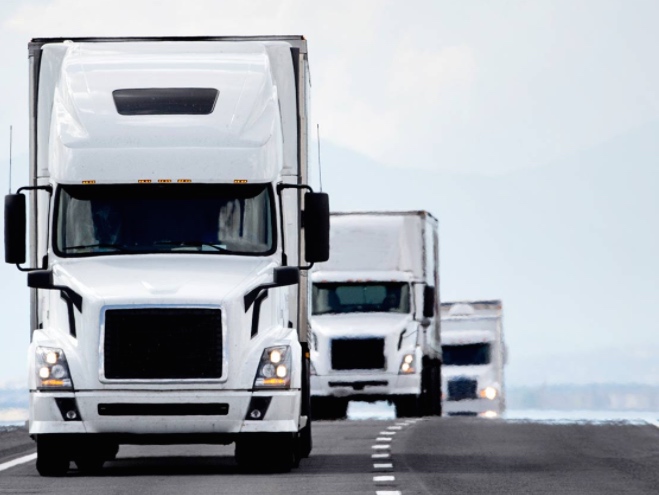 After years of explosive growth, China's vast sharing economy is entering consolidation mode. The latest merger news comes from Chinese Uber-like truck logistics leaders Yumanman and Huochebang, both valued at US$1 billion on China Money Network's China Unicorn Ranking. The deal may herald more mega-mergers in the sharing space due to intense competition and overlapping business models.
Together, they will form a dominant player in China's trucking market, estimated to be worth RMB5 trillion (US$753 billion). Wang Gang, an angel investor in Yunmanman, who was also an angel investor in ride-hailing giant Didi Chuxing, will become chairman and CEO of the combined company, according to an announcement. Yunmanman is backed by Sequoia Capital and Yunfeng Capital, a private equity firm co-founded by Jack Ma. Huochebang's investors include All-Stars Investment Ltd., Baidu Capital, Tencent Holdings Ltd., DCM and Genesis Capital.
"The merger was supported by local governments and shareholders of both companies," said Wang, "Both teams will remain with the new company for organic integration. We realize cooperation is more productive than competition."
The merger follows years of sometimes vicious competition for trucking market share, with local media reporting stories of Yunmanman harassing Huochebang drivers, and Huochebang stealing Yunmanman shipment information.
Intense competition and a lack of product differentiation has prompted a growing number of mergers, and failures, in China's sharing economy. In October, Chinese bike rental firm Youon Bike agreed to merge with rival Hellobike to rival industry giants Ofo and Mobike. In August,  58 Suyun, a freight business unit under Chinese online marketplace 58 Daojia, merged with GoGoVan, a Hong Kong-based intra-city logistics online platform. In April, Chinese co-working space Urwork merged with peer New Space. And in 2016, Didi Chuxing merged with Uber after Didi merged with rival Kuaiche Dache in 2015.  Meanwhile, at least six bike-sharing companies have shut down in the second half of 2017, including Bluegogo and Xiaoming Bike.
Following the merger, Huochebang and Yunmanman will retain their brands and operate independently. The new company plans to expand its businesses in new energy,  shipping and autonomous driving. Daily transaction revenue of Huochebang and Yunmanman reportedly reached RMB1.7 billion (US$257 million) and RMB1.5 billion (US$227 million) respectively, and both have services covering more than 300 cities in China as of the end of July.
In 2016, the total value of external logistics goods in China reached RMB229 trillion (US$34 trillion), up 6.1% year-on-year. The total cost of external logistics accounts for 14.9% of the country's GDP, down 1.1 percentage point year-on-year, according to the National Development and Reform Commission.