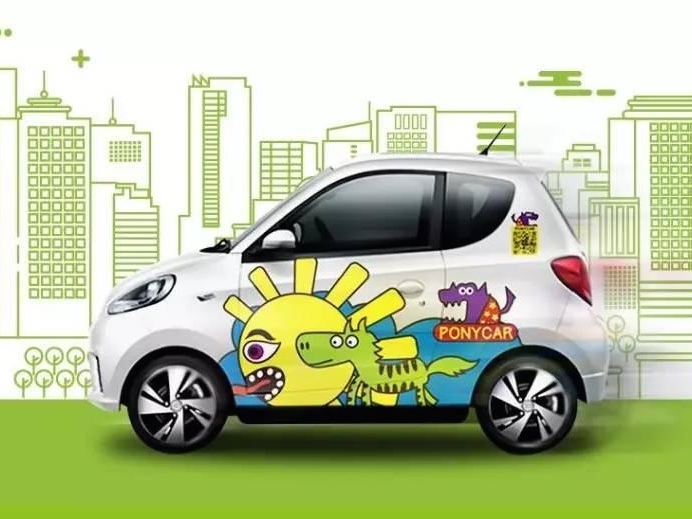 A Chinese electric vehicle sharing start-up PonyCar has raised RMB250 million (US$37 million) in a series C round led by Zhihe Chuxing. This is the third financing round completed by the 13-month-old company, which has raised RMB550 million (US$83 million) in total since its founding last October.
Zhihe Chuxing is a Chinese electric vehicle developer and part of a mysterious private investment holding group in China. The company does not maintain an official website and there is no contact information to be found about this entity. PonyCar did not respond to an inquiry from China Money Network to confirm the round.
PonyCar is among a new group of EV sharing platforms emerging in China that provides both hourly and long-term EV rental services. It lets customers find nearby available vehicles via its mobile app, and rent the car for between a few minutes to several weeks, operating in a way similar to bike sharing.
The company has deployed more than 3,000 new energy vehicles to streets in Shenzhen, Guangzhou, Beijing and Xi'an. It plans to expand its EV deployment locations to more cities including Chengdu, Wuhan, Shanghai and Changsha.
The start-up claims that it uses artificial intelligence algorithms to optimize the distribution of its vehicles, and the number of its daily rental orders has increased 70% as a result. It aims to have each car serve around 20 customers per day in the future, from five to eight customers per day at present.
Six months ago, PonyCar completed a RMB150 million (US$22 million) series B round from smartphone maker OPPO Electronics Corp., Huiyou Capital and investment bank China Peakedness. In February, it received a RMB50 million (US$7 million) angel round from automobile manufacturer Zhongzhiyuan Group and Guoxin Fund.
It plans to use the latest proceeds to invest in technology research and development, as well as to support the firm's expansion.