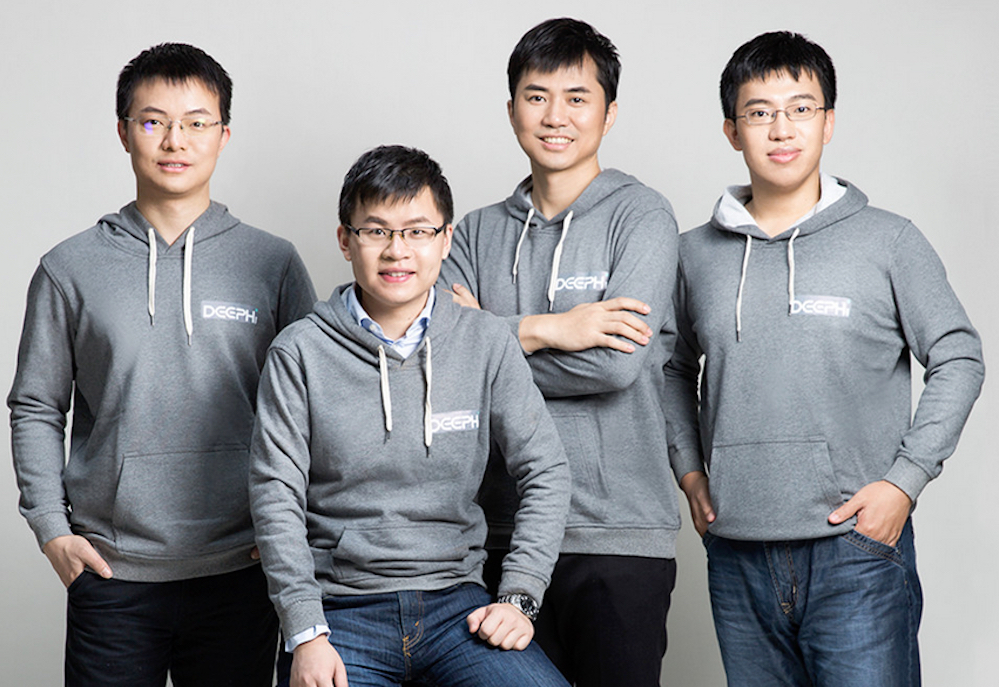 Yao Song, founder of upstart Chinese artificial intelligence (AI) start-up DeePhi Tech, has a nickname: "Boss Yao". The 25-year-old Tsinghua University graduate has been on a winning streak so far. After securing a victory at a national physics competition championship, Yao was admitted into China's top university to study electrical engineering without having to take the university entrance exam. While at Tsinghua, he chaired a prominent student science association and organized innovation competitions on campus.
But the all-star student wanted a life outside of academia. A year after graduating from Tsinghua, he teamed up with a number of fellow Tsinghua graduates to found DeePhi Tech with the aim of making deep learning applications more efficient and cost-effective by utilizing "deep compression" technology. If AI is the "new electricity," to cite an analogy coined by former Baidu chief scientist Andrew Ng, then Deephi's goal is to light the same number of homes with significantly less power.
"We found that there are a lot of redundancies in artificial intelligence neural networks…and the bottleneck are the memory and bandwidth systems," Yao Song told China Money Network during an interview in Shenzhen. "So we proposed to use 'deep compression' to compress (the process) using our customized architecture."
Deephi's founding team has done some of the earliest research on the subject of deep compression in artificial intelligence. Deephi's co-founder Han Song, who graduated from Tsinghua and is completing a PhD program at Stanford University, focused on deep compression technology research for his PhD studies. Another co-founder Wang Yu, a Tsinghua lecturer who taught Yao Song during his undergraduate years, focused on hardware acceleration research for years.
In a way, Deephi is positioning itself between AI chip makers such as Beijing-based Cambricon Technologies and AI technology solution providers including SenseTime and Face++. Its products include both software development kit (SDK) and hardware architecture. One of its SDKs, Deephi's DNNDK (Deep Neural Network Development Kit), is designed as an integrated framework to simplify and accelerate existing deep learning applications. Deephi's hardware architecture, on the other hand, can be easily integrated by surveillance video cameras and data centers to add image, facial and voice recognition capabilities.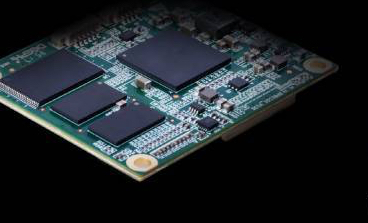 (Deephi's product sample)
With its deep compression technology significantly reducing redundancies and improving algorithm structures, Deephi's products are designed to help save time and expenses. For the video surveillance industry, for example, Deephi's technologies mean governments or companies can readily insert a board into their existing surveillance cameras to add image and facial recognition capabilities. That in turn will enable governments to recognize criminals on the run or missing persons by utilizing AI technology, instead of hiring hundreds of staffers to screen thousands of hours of video tapes. They can also recognize vehicles on the road, make predication and plan transportation arrangements to relieve traffic jam.
Yao Song hopes that Deephi can gain a sizable share of the RMB600 billion (US$91 billion) public video surveillance market in China, especially the 20% of that goes into hardware.
"Everyone wants to have AI inside their cameras, but you need to reduce cost and power consumption," Yao said. "The video surveillance companies usually don't have expertise on AI algorithms and structures…We want to offer something that they just insert into their cameras and get what they want."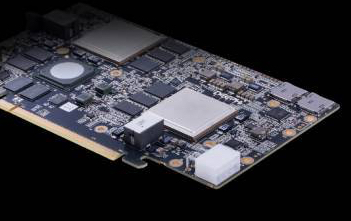 (Deephi's product sample)
Deephi is aiming to achieve RMB30 million in real revenues for 2018, while it plans to bring its deep compression-powered AI solutions to more lucrative industries including data centers and the automobile sectors. These target industries are all categorized by the Chinese government as priority high-tech areas that the country will try to lead globally.
Deephi has secured strong investor backing, completing two financing rounds with the latest US$40 million series A+ round led by Ant Financial and Samsung Group in October, five months after it raised tens of millions of U.S. dollars in May. In that earlier round, investors included Tsinghua Holdings Corp., Sigma Square Capital, American technology company Xilinx, Inc., and Taiwanese fabless semiconductor company MediaTek Inc.
But to say that Deephi faces immense competition would be an understatement, as the company is in a way competing with both AI chip makers and AI technology solution providers. In the first category, besides international behemoths like Qualcomm and Nvadia, Deephi needs to face strong local rivals such as Cambricon Technologies and Horizon Robotics. In the second category, there are much larger AI companies with many more years of experience and larger cash pile competing in the same industry. Companies like SenseTime, Face++ and iFlytek have cultivated the image recognition, facial recognition and speech recognition space for years, securing large clients including many local Chinese governments and technology giants such as Ant Financial.
But according to Yao Song, Deephi offers something that no competitors have: lower costs, higher efficiency, and also first-mover advantage. Deephi's products are currently being manufactured in Taiwan, and will hit the market very soon, he says. "If a competitor wants to do what we do, they will likely ship in three years as it takes time to design, test and improve the product."
Yao is hoping that Deephi will be able to achieve profitability by 2020. Though with Ant Financial and Samsung's recent investments, Yao may soon find that the destiny of a start-up born on a university campus is increasingly out of his control. Some AI experts have predicted that there will in time be only a few independent AI companies, as big companies will increasingly acquire smaller AI firms to bring this technology in-house. Even so, that likely wouldn't be a disappointing scenario for Yao and his co-founders.