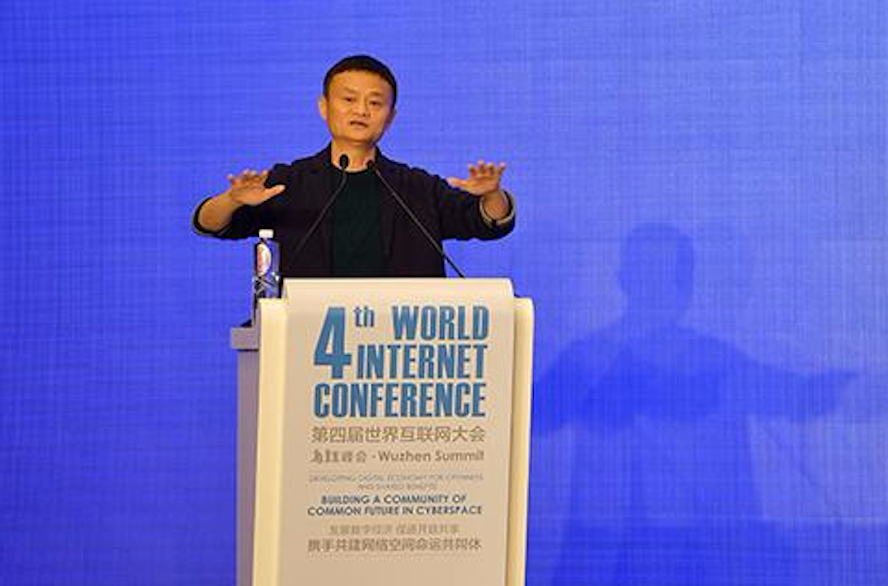 Imagine walking your child to school, then discovering an hour later that you and your child's image has been featured on state news simply because you happened to walk past a store that was just robbed. This type of invasive news coverage has just become reality in China thanks to a partnership between tech giant Alibaba Group and Chinese state newswires Xinhua News Agency.
The Media Brain, as the project is named, will raise significant concerns over the protection of personal data privacy, or the lack thereof. The tie-up between Alibaba and China's state news agency – the first of its kind – creates an all-seeing digital eye that can potentially access data collected from countless surveillance cameras across the nation, estimated to total half a billion in the next three years, Internet of Things (IoT) devices, dashboard-mounted car cameras, air pollution monitoring stations and personal wearable devices. Whether people will be able to give permission for their data being used, or even know its being used, is questionable.
To use a simple analogy, this partnership is as if Amazon, Paypal, CBS, News Corp and Fox were all working with state and city governments in the United States to share both publicly and privately collected data for the purpose of monitoring for potential news events anywhere, anytime in real time across America.
"Each video camera and each (smart device) chip are like journalists who can recognize the five 'W' (who, when, where, what and why) in any news all day long and almost instantly," Jack Ma, Alibaba's executive chairman, said during the Fourth World Internet Conference in Wuzhen, China last week.
Xinhua Zhiyun, the news writing robot platform based on big data powered by Alibaba's cloud computing unit, aims to aggregate, recognize and automatically generate breaking news from raw data collected by any cameras, sensors and any other type of data source the platform can incorporate.
Established in April by Alibaba and Xinhua News Agency, the joint venture start-up revealed several initial products during the conference. One of its products can recognize people's faces in pictures and videos with accuracy rates as high as 99.9% – at least this is what the company claims. Coupled with Alibaba and Xinhua's access to vast amounts of raw data, Xinhua Zhiyun is set to obtain data that essentially include the precise movement and activities of most every individual, vehicles and business in the nation.
"This could create alarming situations where – if not handled with proper care – personal and private data could be subject to abuse and misuse. Unfortunately, there is very little information on how companies like Alibaba, Xinhua and the Chinese governments in general plan to do to ensure that some basic privacy rights are protected," said a cyber-security analyst who commented on the condition of anonymity.
Both Alibaba and Xinhua Zhiyun did not immediately respond to inquiries from China Money Network to comment.
China is home to the world's largest group of Internet users with 730 million people accessing the Internet. The country is also where some of the most rampant cyber security breaches take place. The number of cyber attacks on Chinese and Hong Kong companies soared 969% from 2014 to 2016, while there was a 3% drop in such incidents globally during the same time, according to a PwC survey.
"What this platform appears to do seems to be egregious and excessive use of data," said Bill Sims, managing director of cyber security consultancy Stroz Friedberg. "People and general public should have many questions in how these data will be used and abused."
Such risk, however, are not deterring Xinhua and Alibaba's quest to make news out of everything that happens across China. "Our most important job for 2018 is to increase the number of video cameras, sensors and other data providers that work with our 'Media Brain'," Xu Changliang, CEO of Xinhua Zhiyun, told Chinese media a week ago. "Besides government-owned cameras and sensors, we will also try to incorporate data from private entities including IoT providers and others."