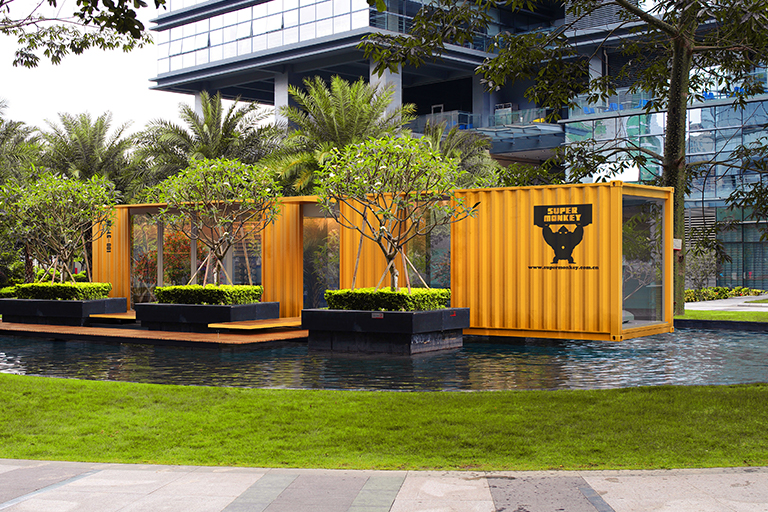 Jiansheng Sports Fund, a fund co-established by Sequoia Capital China and China Media Capital in March to focus on sports equipment brands, sports lotteries and new events IP, has led a series C round in shared gym operator Supermonkey worth hundreds of millions of RMB.
Existing investors Ventech China, Fosun RZ Capital and Areana Capital also participated in the round, according to a media report.
Chinese investor enthusiasm in staff-less stores now extends beyond cashier-less convenience stores and karaoke booths to gym boxes. Supermonkey is the third gym box start-up to raise funding within a month, after its competitor Lefit raised a RMB300 million (US$45 million) series C round and Misspao raised a RMB75 million (US$11.3 million) series A round in October.
Supermonkey started in Shenzhen in 2014 with a single self-service gym housed in a shipping container. It now has indoor and outdoor staff-less gym boxes that operate 24 hours. Users can book usage time via WeChat and access the gym with a password. Supermonkey also has group studios offering classes. The company operates 30 facilities in Beijing, Shanghai and Shenzhen.
The proceeds of the funding will be used to expand operations across China, with the company planning to operate in 100 locations within 2018.
The company raised RMB50 million (US$7.6 million) series B round from Ventech China, Fosun RZ Capital and the Areana Capital in February. It also raised a series A round worth tens of millions of RMB from Fosun RZ Capital in 2016.