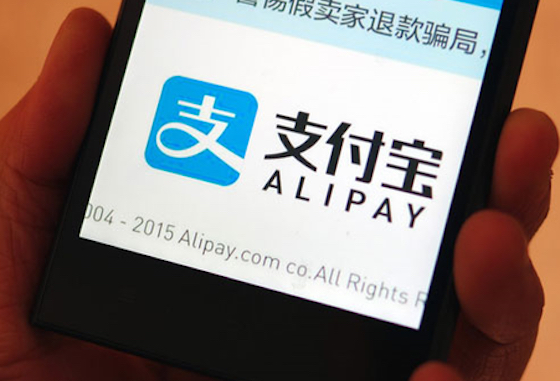 Technology is both revolutionizing and super-sizing China's financial services sector. But it's not making it any safer, according to a report by Fitch Ratings that compares the world's two largest money management funds, Ant Financial's Yu'e Bao and JP Morgan U.S. Government Money Market Fund.
The report notes that in just four years, Yu'e Bao has ridden the fintech wave to become the world's largest money market fund with RMB1.56 trillion (US$233 billion) in assets under management. Since its 2013 launch, Yu'E Bao has been growing at a CAGR of 125%, thanks to technological development and its links with Alibaba Group Holding Limited's online payment platform, Alipay.
But compared with JP Morgan's slower growing fund, which was founded in 1993 and has US$140 billion in assets, Yu'e Bao is far riskier in terms of market concentration, credit quality, liquidity and above all regulatory risk, says the report.
Fitch notes: "The profiles of the world's two largest MMFs illustrate structural risk differences between their domiciles, the U.S. and China." Or put another way, Yu'e Bao exemplifies how China's breakneck application of technology to traditional industries has fueled dramatic economic growth, but also ratcheted up the likelihood of financial problems in the future.
According to the report, Yu'E Bao alone accounts for 25% of China's total money market fund industry, posing a significant concentration risk. JP Morgan USG MMF only accounts for 5% of the local market. This high concentration makes Yu'E Bao vulnerable to likely changes in China's regulatory framework.
"New regulatory rules in China could affect Yu'E Bao due to its large AUM (asset-under-management)," writes Fitch. "Chinese authorities have said additional requirements may be placed on MMFs deemed systemically important. While no further details on the designation were announced, it is likely to include Yu'E Bao."
The report also states that Yu'E Bao's credit quality is "materially weaker" than that of JP Morgan USG MMF, as the latter invests only in U.S. treasury and government securities rated "AAA" or repos backed by such securities, while the credit quality of Yu'E Bao is not publicly available. JP Morgan USG MMF is rated 'AAAmmf' by Fitch, whereas Yu'e Bao is unrated.
About 87% of the assets in Yu'E Bao are invested in (negotiable) time deposits with domestic Chinese banks (capped by the sovereign rating of 'A+'), with 5% in repos and 8% in bonds. Among the 8% bond holdings in Yu'E Bao, 1.4% are government bonds, 4.2% financial bonds issued by policy banks and 2% negotiable certificates of deposit. Corporate bonds and commercial paper account for only 0.3% of the portfolio, says the report. Names of bank deposit counterparties are not available.
In terms of liquidity risk, Yu'E Bao's 325 million investors constitute a large and diversified investor base, which is positive for liquidity management and makes large-scale redemptions less likely. However, asset quality and liquidity are significantly weaker than for JP Morgan USG MMF, and large redemptions could still arise in extreme circumstances as retail investors can have a herd mentality, says the report.