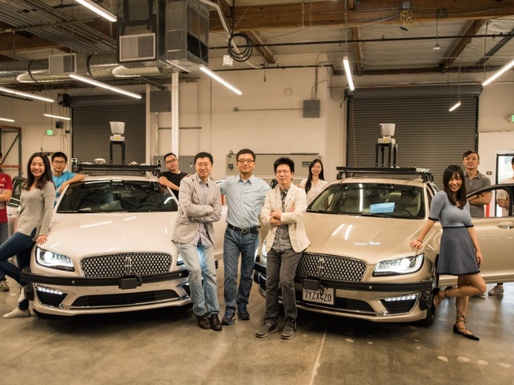 Chinese tech giant Baidu Inc. is suing Wang Jing, formerly head of Baidu's autonomous driving unit and now founder of self-driving tech start-up JingChi Inc., for allegedly stealing trade secrets.
Baidu has filed a lawsuit to the Beijing Intellectual Property Court, accusing Wang Jing of violating non-competition rules by recruiting Baidu employees, registering new company while he was still working for Baidu, as well as stealing trade secrets by refusing to return his work computer and office printer.
Baidu has asked Wang Jing and JingChi to stop using Baidu's trade secrets to conduct autonomous driving businesses, and requested for damages of RMB50 million (US$7.6 million).
"Currently the case is in legal proceedings, and any progress will be disclosed by the court," Baidu replied in an email to China Money Network's inquiry on the news.
Earlier today, the tech giant released a curious letter from Wang Jing, wrote at the end of this March, stating that Wang Jing had accidentally lost the company's computer and printer. In the letter, Wang Jing stated that he would be responsible for any trade secrets and technology leakage due to the property loss.
"Baidu's lawsuit is completely without facts. Our lawyers will respond factually and legally," JingChi said in a statement. "Our headquarter will be moved back to China, and we will demonstrate our technology capability in two weeks in the country."
The case highlights the importance of technology and intellectual property in technology companies. This February, U.S. autonomous driving firm Waymo, a spinoff from Google LLC, accused Uber Technologies Inc. of stealing its trade secrets and intellectual property.
Waymo said at that time that its former star engineer Anthony Lavadoski joined Uber in 2016, only weeks after he downloaded 14,000 files containing the company's autonomous driving technology to an external storage device.
Wang Jing, former vice president of Baidu and head of Autonomous Driving Unit left the company at the end of this March, only weeks after Baidu established an intelligent driving group led by the firm's president and chief operating officer Lu Qi. Later, Wang Jing announced his departure during an industry conference in China and set up his own company JingChi.
Headquartered in Silicon Valley, JingChi specializes in developing autonomous driving cars, and has completed a test drive in California this June. The start-up raised a US$52 million pre-A round in September led by Qiming Venture Partners, with participation from China Growth Capital, Nvidia GPU Ventures and other unnamed investors.
Two weeks prior, the company said it received a US$30 million angel round from undisclosed investors.
Baidu has lost a number of its artificial intelligence experts this year. This March, former vice president and chief scientist Andrew Ng left to launch his new project deeplearning.ai. In the same month, AI scientist Zhang Tong left Baidu to join Tencent Holdings Ltd to lead its AI Lab. Later in October, Lin Yuanqing, former head of Baidu's Institute of Deep Learning, also resigned.