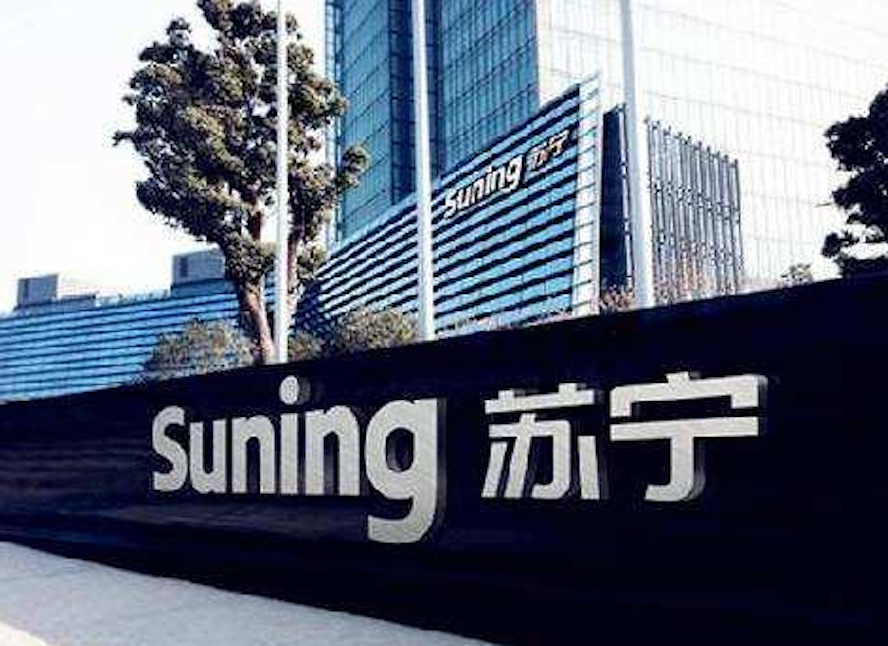 Suning Finance, the financial services unit of Chinese electronics retailer Suning Commerce Group Co., Ltd., has raised RMB5.335 billion (US$814 million) from 15 investors including Yunfeng Capital, an investment firm co-founded by Alibaba's executive chairman Jack Ma.
The move further expands an existing strategic partnership between Alibaba Group and Suning Commerce, the controlling shareholder and parent of Suning Finance, as Alibaba acquired 19.99% of Suning Commerce back in 2015. The investment also sees Suning Finance's valuation almost doubling in 11 months to RMB32.3 billion (US$4.9 billion) currently from RMB16.67 billion (US$2.5 billion) in January.
Investors including Shenzhen Capital Group Co., Ltd, Macrolink Group, Everbright-IDG Industrial Fund, GP Capital and others subscribed to newly issued shares of Suning Finance, which expanded its share capital by 16.5%.
Suning Finance's parent Suning Commerce will see its shareholding diluted to 50.1% from 55.8% before the investment. Yunfeng Finance is to subscribe to RMB1 billion worth of new shares to end up with a 3.093% stake in Suning Commerce, according to a disclosure filing (Chinese language) issued by Suning Commerce yesterday.
Suning Finance will be valued at RMB32.3 billion after the completion of this investment, up from RMB27 billion before the deal. In January, when Suning Finance raised RMB6.67 billion from external investors including a Suning affiliate and the company's management team for the first time, it was valued at RMB16.67 billion post-money.
Suning Finance recorded revenues of RMB1.59 billion and net profit of RMB371 million during the first nine months in 2017, compared with RMB1.8 billion revenues and RMB134 million net profit in 2016, the disclosure filing stated.
After starting operating third-party payment services in 2011, Suning Finance currently has 14 financial services licenses including consumer credit, financial leasing, fund payment, fund sales, private equity, insurance sales, pre-paid cards and commercial banking. The set of licenses is valuable in itself as China limits the number of certain finance services licenses it issues.
Suning Finance said that new strategic investors will help provide more opportunities to service users via its own financial services offerings. It will also seek to attract talent and improve user loyalty with the new proceeds.