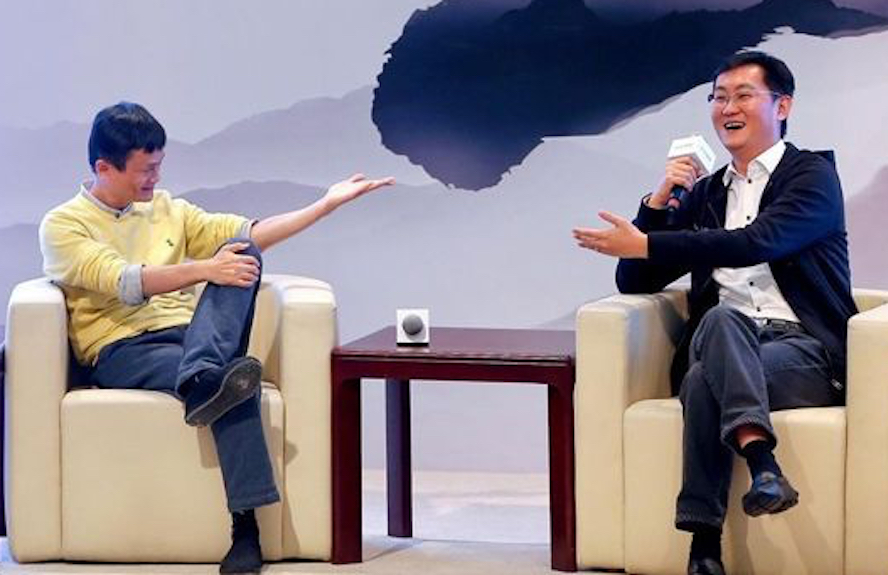 Alibaba and Tencent have butted heads in their strategic investments over the past year, with both positioning themselves to infiltrate all aspects of Chinese consumers' lives by backing companies in ten different sectors from fintech to healthcare.
The most comprehensive charts detailing the two companies' deals in 2017 compiled by China Money Network show that the two Chinese giants – despite their differences in core businesses and philosophies – shared uncannily similar visions in where they put their investment dollars.
Both invested in multiple companies in the following ten sectors: retail, financial services, artificial intelligence, smart devices, cloud computing, automobile, on-demand services, bike sharing, healthcare and entertainment. What's noteworthy is that Tencent was on the offensive as it aggressively moved into the consumer retail and e-commerce sector, Alibaba's stronghold, last year. Tencent was also more active in futuristic tech areas such as flying taxis.
The pair were both very active in investing in artificial intelligence companies, as well as in media and entertainment, enterprise services and cloud computing sectors.
Here is the list of companies Alibaba and Tencent invested in 2017 divided by sectors: