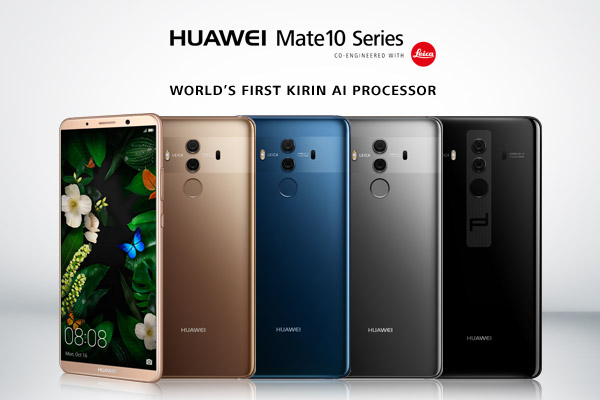 Verizon Wireless, the U.S.'s largest telecom service provider, is reportedly under political pressure to cancel a deal with China's Huawei  Technologies Co., Ltd. to sell its flagship smart phone Mate 10 Pro.
The reports circulating on U.S. tech industry media follow news on Monday that AT&T, the U.S.'s second biggest telecom company, walked away from a deal with Huawei just before the partnership was to be unveiled at the CES tech show in Las Vegas, apparently for political reasons.
Verizon and Huawei did not immediately respond to China Money Network's  requests for comments.
If true, the failure to ink sales deals with AT&T and Verizon will make it almost impossible for Huawei, one of the world's largest cell phone maker, to grow substantially in the U.S. market. The Chinese company currently does not have smartphone deals with any major wireless carriers in the country.
"Everybody knows that in the U.S. market over 90 percent of smartphones are sold by carrier channels," Richard Yu, CEO of Huawei's consumer products division said at an presentation at CES on Tuesday. "It's a big loss for us, and also for carriers, but the more big loss is for consumers, because consumers don't have the best choice."
Huawei surpassed Apple to become the second largest global smartphone maker by sales last June and July, according to consulting firm Counterpoint Research. Huawei has tried to cracked the U.S. market for long. Last year, it introduced its Mate 9 to the U.S. market via online sales.
On Monday, a letter signed by 18 U.S. lawmakers and addressed to U.S. Federal Communications Commission Chairman Ajit Pai last December was circulated online. The lawmakers expressed their concerns about Huawei's plans to sell consumer products in the U.S.
"Both the House Permanent Select Committee on Intelligence (HPSCI) and the Senate Select Committee on Intelligence (SSCI) have long been concerned about Chinese espionage in general, and Huawei's role in that espionage in particular," according to the letter.
It also cited a report by the HPSCI in 2013 about Huawei's tie to the Chinese Communist Party, as well as to Chinese intelligence and security services. The report found that "Huawei exhibits a pattern of disregard for the intellectual property rights of other entities and companies in the United States" and "cannot be trusted to be free of foreign state influence and thus poses a security threat to the United States and to our systems."
This is not Huawei's first setback in the U.S. In 2011, the Committee of Foreign Investment in the United States (CFIUS) blocked Huawei's US$2 million acquisition of a server technology company 3Leaf. In 2008, the U.S. government killed Bain Capital's US$2.2 billion deal to buy a digital electronics manufacturer 3Com, because Huawei was a minority investment partner alongside Bain Capital.