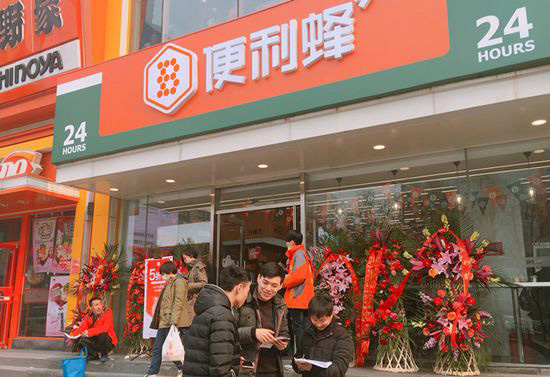 Beijing-based cashier-free store Bianlifeng announced today that it has acquired a controlling stake in its peer Lingwa, in the latest sign of industry consolidation. Financial terms of the deal between the private companies were not disclosed.
The merger will expand Bianlifeng's market reach by adding Lingwa's 10,000 stores to its network. After the merger, Lingwa will continue to operate independently under its own brand, while Bianlifeng will share its IT platform, logistics resources and customers with Lingwa, according to the companies.
It marks the latest consolidation in the cashier-free store sector. In October, Shanghai-based  Xingbianli acquired 51 Snackbar, while smart shelf operator Guoxiaomei merged with its peer Fangqiebianli in September.
Having quickly burned through start-up cash to gain market share, industry players are now being forced to focus on the quality of their locations by evaluating single-store traffic, sales and logistics efficiency.
Today's merger news comes one day after Bianlifeng's competitor Xingbianli publicly denied rumors that it is exiting third- and fourth-tier cities, but admitted that it is reassessing its store locations in smaller cities. To expand quickly, Xingbianli reportedly placed snack bars in offices with as few as 30 people, far below the industry standard of 50 to 100 people, raising questions about profitability. 
Bianlifeng only locates their snack bars in offices with more than 100 people, while Lingwa's threshold is 50 people, according to local media. Bianlifeng has about 50,000 cashier-free shelves throughout China, while Lingwa has more than 10,000 locations, mostly in Eastern China.
Founded in 2016, Bianlifeng raised US$300 million from CC Zhuang, founder of Chinese online travel search portal Qunar.com and venture firm Zebra Capital last February.
Established in 2015, Lingwa has raised tens of millions of RMB from Chinese venture capital Longhill Capital. Its investors also include Zhizhuo Capital, Yinxing Capital and Hangzhou Duoniu Capital.