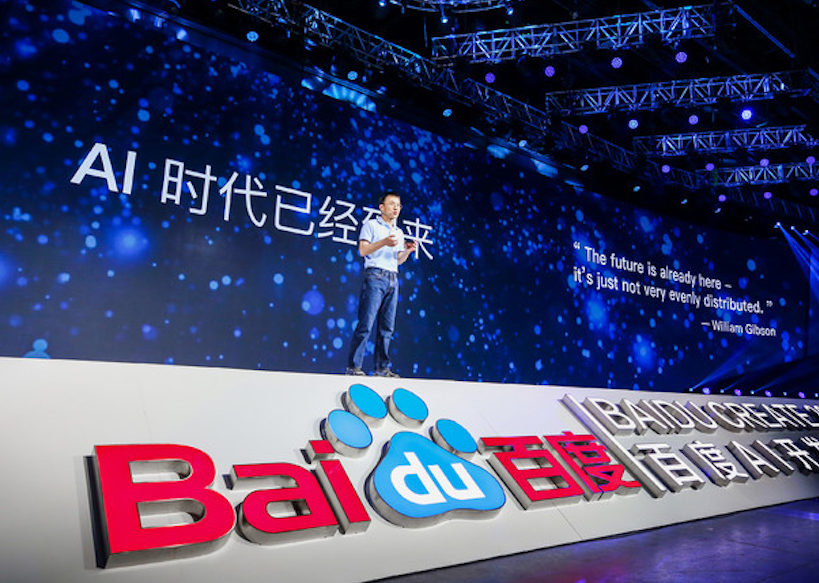 When it comes to raising tens of millions of dollars in venture capital, it helps to be a veteran of Baidu's artificial intelligence units. Over the prior 12 months, former employees of the Chinese tech giant have raised close to US$300 million in VC funding rounds, according to a review of deals by China Money Network.
The latest recipient of VC  funding is Aibee, an artificial intelligence solutions provider founded by Lin Yunqing, former head of Baidu Inc's Institution of Deep Learning (IDL), which today announced a RMB165 million (US$25 million) angel round led by China's venture capital firm Kinzon Capital.
Alibee was established in last November, after Lin resigned from the tech giant Baidu in October. It focuses on developing AI solutions in areas such as computer vision, speech recognition, natural language understanding and big data analytics.
Earlier today, Pony.ai, an autonomous driving solutions provider, established by James Peng, former chief architect at Baidu, closed a funding round of US$112 million led by Morningside Venture Capital and Legend Capital.
Today's announcements are the latest in a string of deals by former Baidu AI scientists, especially those focused on autonomous driving.
Last month, Andrew Ng, former chief scientist at Baidu, announced a new initiative to launch artificial intelligence company Landing.ai to focus on the application of AI in the manufacturing industry.
Last September, JingChi Inc., an autonomous driving start-up founded by Wang Jing, former head of Baidu's Autonomous Driving Unit, raised a US$52 million pre-A round from Qiming Venture Partners, China Growth Capital, Nvidia GPU Ventures and other unnamed investors.
Last October, Horizon Robotics, established by Yu Kai, former founder of Baidu's Institute of Deep Learning, raised a series A+ round worth nearly US$100 million led by Intel Corp.
In the same month, autonomous driving firm HoloMatic founded by Ni Kai, former Baidu's leading AI scientist, raised an angel round worth tens of millions of U.S. dollars led by NavInfo Co., Ltd. and IDG Capital.
The trend was initiated a year ago this month, when Moran Cognitive Technology, founded by Dai Shuaixiang, former natural language processing scientist at Baidu, received a US$10 million series A round from Matrix Partners China and Source Code Capital.