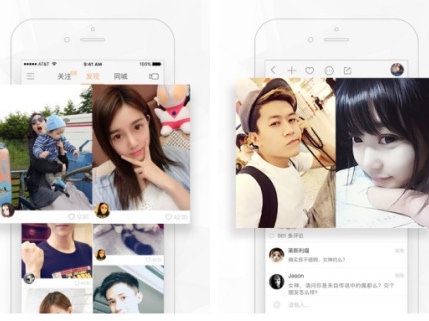 Chinese online streaming and video sharing mobile app, Kuais Shou, backed by Tencent Holdings Ltd. is said to be seeking a new funding round worth US$1 billion at a valuation of US$17 billion.
No final agreement has been reached, according to media reports citing insiders. Kuai Shou did not respond to an inquiry from China Money Network to confirm the information.
If Kuai Shou manages to complete the fundraising, its valuation will jump almost six fold in ten months. The company, a unicorn listed in China Money Network's China Unicorn Ranking, was valued at US$3 billion when it raised a US$350 million series D round led by Tencent last March.
Short video content platforms experienced significant growth in China last year. According to iiMedia Research, the audience for short videos was roughly 242 million, up 58.2% year-on-year.
Eager to tap into this giant market, in the first three quarters, short video platforms completed a total of 48 venture capital deals, compared with 41 deal in the whole year of 2016.
Both Alibaba Group Holding Ltd and Tencent have invested in video content or live streaming start-ups. In 2016, Tencent co-led a US$226 million series C round in DouyuTV, a game and entertainment live broadcast platform.
Last January, Chinese media reported that Alibaba invested RMB1.5 billion (US$233 million) in video games streaming platform Huya to take a controlling stake. Later in March, Alibaba revealed its plan to convert its video platform Tudou into a short video content platform, and will invest RMB2 billion (US$30 million) to support original content.
Founded in 2011, Beijing-headquartered Kuai Shou currently has 400 million cumulative users and over 50 million daily active users with more than five million videos uploaded everyday. The platform is popular among China's rural population and best known for its bizarre videos, such as an elderly woman eating a light bulb and pieces of broken glass, or people eating raw meat and maggot.
Last March, the company raised a US$350 million series D round from Tencent. One year prior, it received tens of millions of U.S. dollar from Baidu and China Media Capital at a US$2 billion valuation. In 2014, it also completed a US$10 million series B round from DCM China and Sequoia Capital China.