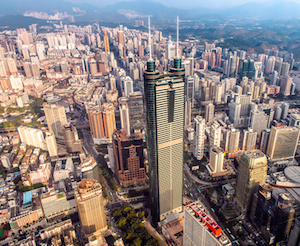 In recent years, many talented Chinese scientists have abandoned Silicon Valley to seek greater opportunities at home with local tech firms. Now they will have an added incentive as Chinese venture capital firm Shenzhen Green Pine Capital Partners has launched a RMB1 billion (US$155 million) fund to help overseas Chinese scientists start businesses in the southern city of Shenzhen.
Together with the fund, Green Pine Capital Partners also established a start-up incubator for overseas Chinese scientists. The incubator will provide free office space in Shenzhen for half a year, help scientists find business partners, and provide business consulting in areas like equity structuring, corporate finance and property rights.
Technology is the largest sector attracting professional Chinese returning from overseas, accounting for 15.5% of the returning talents, according to a survey of 1,821 people conducted by think-tank Center for China & Globalization and jobs site Zhaopin.com.
"Overseas Chinese who just return home need services provided by the government and the society. Shenzhen government is very supportive of Green Pine Capital Partners's start-up incubator and its fund," said Qiu Xuan, Party secretary and deputy director of the Shenzhen science and technology innovation commission.
Shenzhen is home to tech giants Tencent Holdings, Huawei Technologies, ZTE Corporation and rising start-ups BGI Genomics and drone-maker DJI. But despite billions of dollars spent by the Shenzhen government to support tech research and development, Shenzhen has fallen behind other major Chinese cities in terms of fostering new technology companies in recent years, as China Money Network has reported.
Currently, Green Pine Capital Partners manages approximately RMB10 billion (US$1.5 billion)  through 22 special funds and has invested RMB5 billion (US$777 million)  in more than 300 enterprises. Its portfolios include rollable display company Royole Corp and genome sequencing firm BGI Genomics, both headquarter in Shenzhen.
Green Pine Capital Partners has two incubator offices in Shenzhen, a 1,500-square-meter space in Nanshan District and a 10,000-square-meter space in Long Hua District.