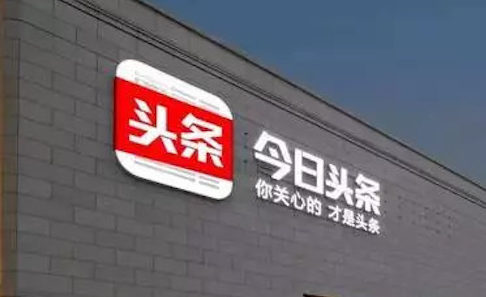 Beijing Bytedance Telecommunications Co., Ltd., the operator of Chinese personalized news app Toutiao, has announced a content partnership with U.S. social news and entertainment company BuzzFeed. Under the agreement, BuzzFeed's content will become available to users of Bytedance's various platforms including Toutiao, TopBuzz, and Xigua Video in China, Japan and other parts of the world.
The partnership is seen as a way for Bytedance to secure a steady stream of content at a good valuation, especially content of interest to viewers outside of China.
Bytedance's flagship product Toutiao has more than 140 million active users who spend an average 80 minutes on the platform daily. Toutiao is a unicorn listed on China Money Network's China Unicorn List with a US$20 billion valuation.
Xigua Video has roughly 200 million users with 3 billion video views daily. Such a large viewership has required Bytedance to offer costly subsidies for content. In November, the company announced plans to spend RMB2 billion (US$316 million) to subsidize content providers on Xigua Video.
Under the new agreement, Bytedance users will be able to receive BuzzFeed's content including videos from its more popular franchises such as Tasty, Nifty, Goodful, Top Knot, and Bring Me.
Additionally, Bytedance's first global product TopBuzz can leverage BuzzFeed content in international markets, in particular North America, Japan and Brazil. Launched in 2015, TopBuzz is an all-in-one content discovery and recommendation app powered by Bytedance's AI recommendation engine that delivers trending videos, articles, GIFs and breaking news.
Toutiao has been increasingly focused on global expansion. Last November, it acquired China's lip-synching video app Musical.ly, with roughly 60 million users in the U.S. and Europe.  Last September, it injected US$50 million into Live.me, a live streaming platform popular among young adults in the U.S. Live.me is a unit of Chinese mobile Internet company Cheetah Mobile Inc. Last February, Toutiao acquired American video sharing platform Flipagram for an undisclosed amount of money, to expand its video content and grow its U.S. market presence.