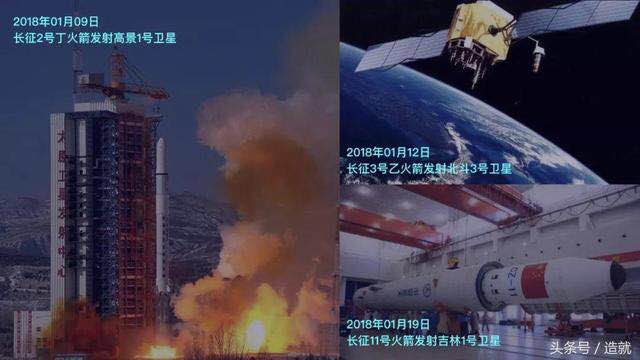 A top official at China's largest rocket research and manufacturing institution said in a recent speech that what SpaceX has done makes him "feel old" and there is much to learn from the American space company.
"SpaceX of the United States makes me very much admire them as they have accomplished so much with so few people," Liang Xiaohong, deputy president of the China Academy of Launch Vehicle Technology, said during a recorded public speech in Beijing. "I feel old indeed, but (I also realize) that (the issue) is not being old or young, but if our system has the ability (to foster innovation). We must work hard to reform our system and mechanism so that the productive forces within our system can be fully explored."
China lagged behind the U.S. and Russia in terms of the number of rockets launched in 2017. The U.S. completed 30 rocket launches in 2017, 18 of which were launched by SpaceX, more than twice the number of missions it conducted in 2016. China conducted 18 launches and Russia completed 19 in 2017.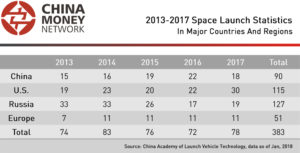 But for 2018, Liang says China is targeting 35 launches, nearly double last year's tally. China has already completed three rocket launches in ten days in January. Yet, Liang says he is not completely confident that his team can achieve the 35 launch target: "Because we still have many challenges including the high cost of rocket satellites, long launching cycles, insufficient staff, and in particular, unstable quality control."
China has made the development of reusable rockets, something SpaceX has already achieved, a top priority for future rocket technology research, Liang said.
The country is also working on researching and developing sea launch technology, mixed-power rockets, and heavy-lift launch vehicles.
Liang also reviewed the failed launch of China's Long March V rocket in July 2017. Taking ten years to build, the March V was China's largest rocket ever, with eight 100-tonne engines and two 75-tonne engines igniting simultaneously to generate take-off thrust 1,064 tons. It could have increased China's load carrying capacity from 10 tons to 25 tons for low orbit missions and and from 5 tons to 15 tons on high orbit missions.
"It was a rocket on which we had placed extremely important tasks and particularly high expectations, but it is such a pity that it failed, which has had immense adverse impacts on our follow-up work," Liang said.