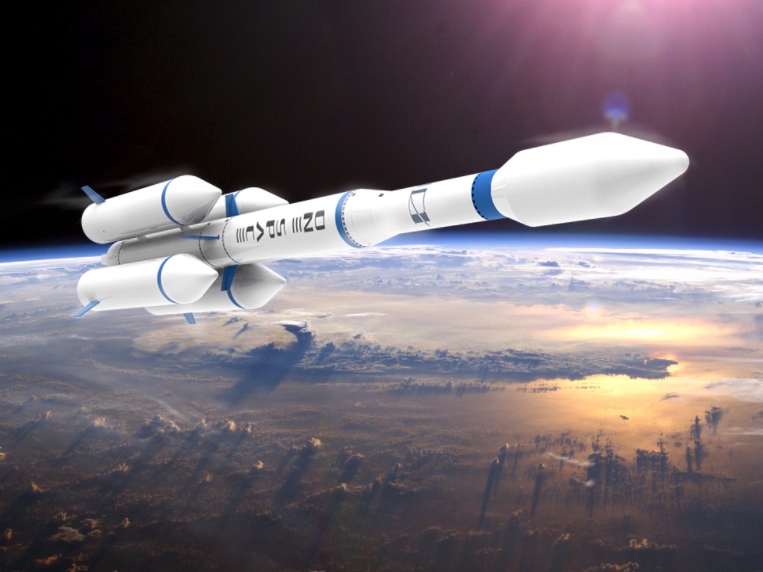 OneSpace, a Beijing-based start-up developing commercial rockets, is set to launch its first rocket in June this year, which will be the first privately-manufactured rocket to be launched in China.
The company plans to launch an eight-meter-long mini rocket, with a six-meter solid propellant rocket engine that can generate a thrust of 35 tonnes, according to state-owned media reports.
"Sophisticated programs like deep space exploration are for China's national rocket development team. As a private company, we focus more on commercial development, namely, efficiency and cost (benefits)," said Shu Chang, founder of OneSpace during an interview with Chinese media.
The market size of global commercial aerospace is expected to reach US$485 billion by 2020, and that number for China is estimated to reach around US$125 billion, according to state-owned media.
Chinese private space launch companies are developing rapidly in recent year. Last month, ExPace completed a new funding round of US$182 million to support its development and the launch of its solid-fueled carrier rocket Kuaizhou. Last January, another start-up Landspace formed a partnership with Danish firm Gomspace, aiming to launch its rocket LandSpace-1 carrying Gomspace's satellites later this year.
In addition, China also launched its first cargo spacecraft Tianzhou-1 last April to test the transfer of liquid propellant to the orbiting Tiangong-2 lab, as well as to carry out 14 experiments in space. In the same month, the country also launched a 100% self-made communications satellite named Shijian-13, which provides wifi coverage to the most remote areas in China, as well as on airplanes, high-speed rail trains and cruise ships in the country.
OneSpace was founded in 2016. It specializes in developing small carrier rockets and provides space launch services. The company claims to be the first private firm with solid-propellant rocket technology in China.
Earlier this month, OneSpace raised an undisclosed amount of new funding round led by Qianhai Wutong Mergers and Acquisition Funds, with participation from China Merchants Capital, Tongkong Investment Group and Zhengxuan Investment. At that time, the start-up said it has raised an aggregate of RMB500 million (US$79 million) since its establishment.