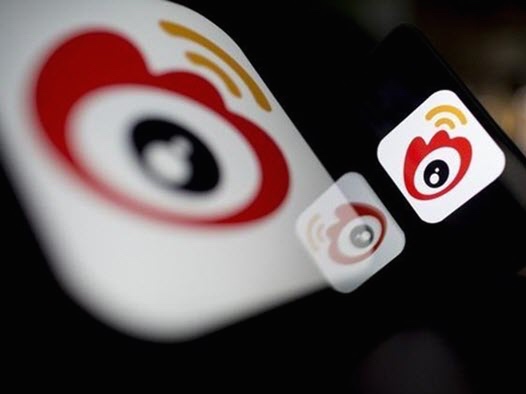 China's largest networking platform Weibo, operated by Sina Corp. has closed some of its most popular portals for a week after the government accused it of spreading "pornographic, wrong-oriented and ethnically discriminatory information." Similar to Facebook, Weibo had more than 360 million monthly active users in 2017.
It marks the latest tightening of government control over social networking platforms in China.
China's Office of Central Leading Group for Cybersecurity Affairs and Cyberspace Administration of China issued a statement over the weekend saying Weibo had violated the country's laws and regulations, which "led online public opinions to wrong directions and caused a negative impact on public opinion online."
In response, Weibo said in its own statement that it will suspend several of the most popular information ranking sections on the platform, including Hot Search, Hot Topic, Weibo Q&A and a portal on celebrities for a week. Many netizens use the information rankings sections to track trending news.
The authority said the company has been ordered to conduct a self-inspection and make improvements based on the findings.
Earlier this month, Toutiao, a personalized news app, was also accused of spreading pornographic and vulgar information, and was ordered to suspend several sections for 24 hours. At that time, the app also banned over 1,100 accounts who published "low-quality content", and replaced its "Society" section with a new one named "New Era", mainly publishing state media articles.
Last June, State Administration of Press, Publication, Radio, Film and Television asked three social networking platforms including Weibo, news portal iFeng.com and video content platform AcFun, to stop streaming video and audio content of major political events. Later in September, China issued new rules requiring chat apps to verify the identity of users and build credit scoring system. It also requires the group chat manager should monitor the online activity of group chat members.
In the same months, regulators fined Baidu Inc., Sina Weibo and Tencent for failing to deal with online pornography, violence and and ethic discrimination information.
In 2017, a total of 128,000 websites was forced to suspend by Chinese government for spreading "harmful information", according to state-owned media.