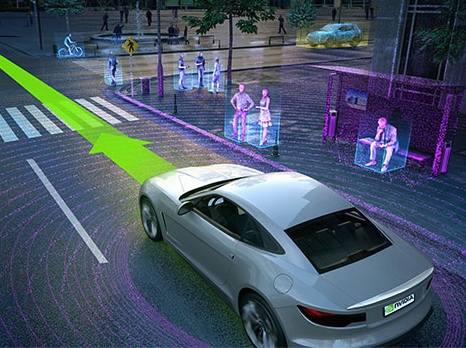 Chinese autonomous vehicle startups JingChi Inc. and Pony.ai, both founded by former executives of tech giant Baidu Inc., have launched public tests drive programs for the first time in the southern city of Guangzhou, despite the threat of litigation by their former employer.
JingChi, founded by Wang Jing, the former head of Baidu's autonomous driving unit, on Tuesday launched public test rides as part of its Level 4 autonomous vehicles development program. Besides publicity, the test drives will help the company collect data on open roads before it expands its self-driving program.
Baidu is suing Wang Jing for allegedly stealing trade secrets, recruiting Baidu employees and registering a new company while he still worked for Baidu. Baidu has asked Wang Jing and JingChi to stop using Baidu's trade secrets to conduct autonomous driving businesses, and requested damages of RMB50 million (US$7.6 million).
That threat doesn't appear to have deterred Guangzhou-based JingChi, which is accepting online reservation from the public for 15-minute test drives on a fixed course near its headquarters.
JingChi Inc. raised a US$52 million pre-A round in September from Qiming Venture Partners, China Growth Capital, Nvidia GPU Ventures and other unnamed investors.
Earlier in the week, Chinese autonomous driving start-up Pony.ai began providing autonomous vehicle rides to the general public on a specified rout in Nansha, south of Guangzhou. The company also released a video of its autonomous car driving in rainy weather on the streets of Nansha.
Pony.ai was co-founded by James Peng, former chief architect at Baidu and Tiancheng Lou, who has worked as an engineer at Baidu and Google. Pony.ai is also aiming to builds level 4 autonomous driving technology, meaning vehicles can perform all driving functions for an entire trip in both suburban and urban environments as well as inclement weather conditions.
Pony.ai is headquartered in Guangzhou and Fremont, California, with an R&D center in Beijing. Last month, it closed a funding round of US$112 million led by Morningside Venture Capital and Legend Capital.
Baidu Inc., which has its own ambitious autonomous vehicle program, has suffered a string of high-level defections at its AV unit. Last month, Wu Xuebin, Baidu's vice president in charge of autonomous driving resigned to head the automotive business unit of Baoneng Group, a property and financial services conglomerate controlled by Chinese billionaire Yao Zhenhua.
Wu joined Baidu in September 2016, and was responsible for the company's autonomous driving unit, managed external partnerships related to Apollo, the firm's open-source autonomous driving platform, as well as other automotive-related business.
Investors tell China Money Network that as the earliest company in China to focus on AI, Baidu has become sort of a training ground for AI talents. The company suffers high turnover as top AI talents with working experience at Baidu or other big technology companies like Tencent and Alibaba are favored by venture capitalists. Many Baidu executives who have left to start their own companies were able to raise large sum of venture capital quickly, as former Baidu employees have raised close to US$300 million in VC funding rounds in the past year.