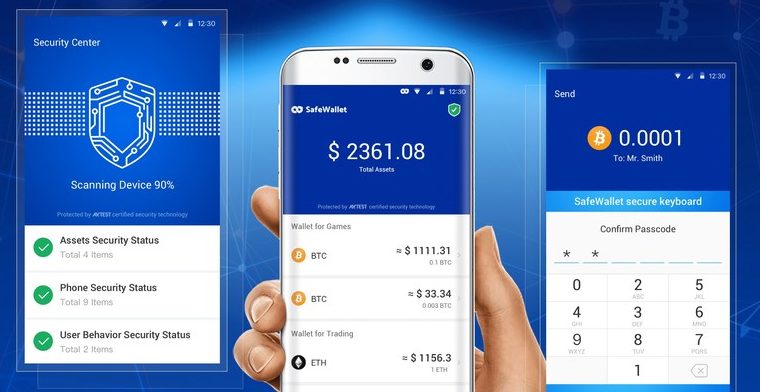 Cheetah Mobile Inc., a Beijing-based mobile internet company listed on the NYSE, has release a mobile cryptocurrency wallet app called SafeWallet. It's the latest example of how Chinese companies are cashing in on the digital money boom, despite China's ban on cryptocurrency trading and initial coin offerings (ICOs).
Security has become a leading concern for cryptocurrency owners after hackers stole US$530 million of digital money from Tokyo-based exchange Coincheck. And earlier this week, the Hong Kong government launched a public education campaign on risks associated with cryptocurrencies.
The SafeWallet app currently supports Bitcoin and Ether, with other currencies available in the future, the company said. To prevent digital assets being lost or stolen, the app employs a multi-tiered security defense system targeting three areas: user behavior, phone security and asset management.
"Cheetah Mobile's move into the blockchain industry represents a significant moment for our company," said Edward Sun, SVP of Cheetah Mobile. "Similar to our AI strategy, we are committed to staying at the forefront of the latest technological trends, and mobile asset security is an area that we believe we can have a strong impact."
To highlight the security of its cryptocurrency wallet, the company noted that over 100 million customers use Cheetah Mobile's security services against viruses, malware and other threats. The company has been listed on the New York Stock Exchange since May 2014.
As of the end of last November, mainland China and Hong Kong were ranked as fourth and fifth largest market for ICOs with the dollar amount of fundraising reaching US$256 million and US$196 million respectively, behind the U.S., Russia and Singapore, according to a report from Ernst & Young.
However, last September, Chinese authority banned companies issuing ICOs, saying new projects raising cash and other virtual currencies through cryptocurrencies were not allowed. At that time, it also asked local regulators to inspect 60 major ICO platforms.