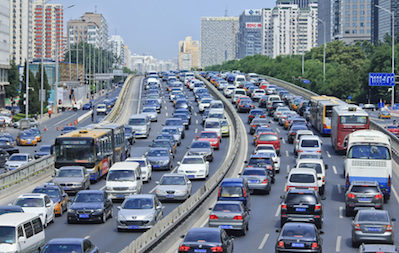 China will need to upgrade its regulatory framework and infrastructure before it becomes a leader in the autonomous vehicles space, according to a study by KPMG. In the report, China came 16th on a list of 20 nations in terms of readiness for autonomous vehicles, just below Spain, but ahead of Brazil, Russia and India.
While the findings only focus on current conditions, and may be skewed towards smaller economies,  they are significant given China's investment of billions of dollars in developing autonomous vehicles for mass production.
The finding also show that different nations may have to approach autonomous vehicles differently, puncturing the notion that autonomous vehicles will be able to travel anywhere they want under any conditions.
"China can position itself as a world leader," said Philip Ng, partners with KPMG in China. "Key drivers include the scale of China's auto industry as the largest market in the world by production and sales and its focus on technology and innovation."
Topping the list were the Netherlands, Singapore, the U.S. and Sweden, while China ranked just behind Spain, but ahead of Brazil, Russia, Mexico and India. While KPMG admitted that China was well ahead of the bottom four countries in the sample, it maintained some key weaknesses versus the leaders.
Most importantly, China received a low score on the regulatory front. It cited AV unfriendly government regulations such as requiring public maps to be no more than 50 meters accurate, and requiring that drivers must keep both hands on steering wheels.
Surprisingly for a nation where the government plays a role in most sectors of society and industry, KPMG cited a lack of direct government support for the AV sector in the form of pilot programs, AV specific infrastructure development or AV friendly laws.
And despite rapid investment in the technology, China still ranks relatively low in terms of the number of AV technology company headquarters, patents and investments.
That may change, however, as China scores well for industry partnerships and research and development. KPMG cited rapid development of sensor technology, optimized chips for AV, artificial intelligence in computer vision, voice recognition and routes planning and vehicle-to-everything (V2X) communications.
China gets mixed scores in terms of infrastructure. It has the second highest density of electric charging stations and an above-average rating for its 4G wireless coverage. China also has one of the highest consumer acceptance scores. However, due to its geographic size, very few people live in AV test areas, unlike smaller, denser nations like Singapore  and the Netherlands. And outside of main cities and highways, China's road system needs improvement, KPMG said.
In China's case, it is increasingly clear that autonomous vehicles will at first be restricted to designated roles and specified areas. KPMG noted that in China, AV is being piloted and deployed in areas such as self-service delivery cars in enclosed residential areas and automated trucks on selected high-speed roads.