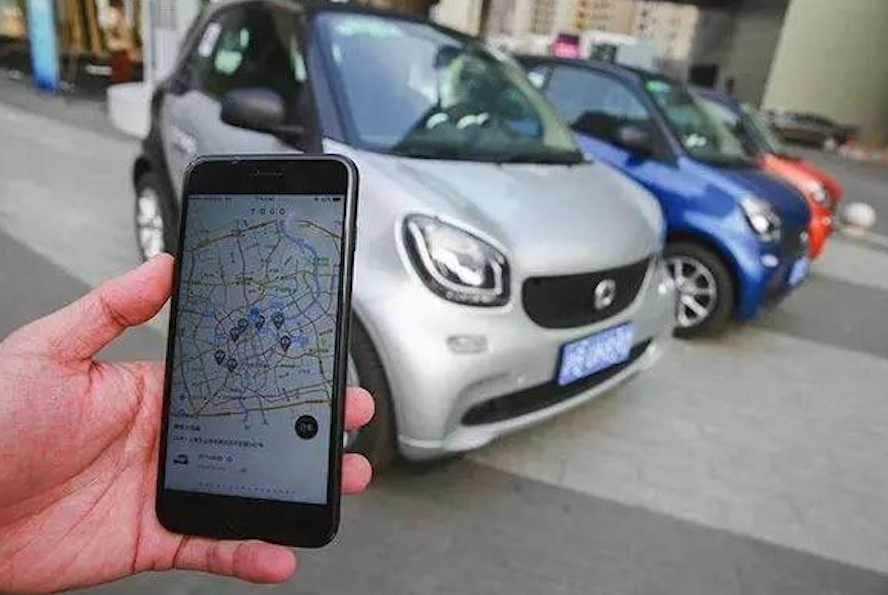 Didi Chuxing launched its car sharing platform today, as it continues to expand from its core ride sharing business to new sectors including bus sharing, bike sharing, car rental, online car sales and after-sales services.
The Chinese ride sharing company is entering into a crowded sector, after initiating trials in three cities starting last year. Chinese bike sharing company Mobike said last month it had partnered with FAW Car Co., Ltd. to launch a car sharing business, while local on-demand services provider Meituan Dianping also launched car sharing business last year. In addition, numerous Chinese automakers including BAIC Group, SAIC Group, FAW Group and Geely Automobile and several venture capital-funded start-ups also launched their own car sharing services.
Different from traditional rental car services that require offline staff, store front and other infrastructure, car sharing works similarly to bike sharing. Users can find the nearest car using a mobile app, book and pay for the car by the hour on their phone.
According to a study by GM Insights, the global car sharing market is expected to grow 34% annually from 2017 to 2024, while the annual growth rate in China will exceed 40%. The first generation of large-scale, new energy car sharing platforms are expected to materialize in core emerging countries such as China, Didi said.
For Didi's car sharing service, it is working with 12 Chinese automakers including BAIC BJEV, BYD, Chang'an Automobile Group, Chery Automobile Group, Dongfeng Passenger Vehicle, First Auto Works, Geely Auto, Hawtai Motor, JAC Motors, KIA Motors, Renault-Nissan-Mitsubishi, and Zotye Auto.
Under the partnership, DiDi will open its platform to automakers' own sharing services. The platform will introduce to individuals and corporate partners not only diversified models from automakers, but also auto-related finance and insurance services. In addition to automakers, DiDi will also work closely with other car sharing services, rental companies, infrastructure operators and after-sales service providers.
Didi Chuxing offers a full range of app-based transportation options for over 450 million users, including taxi, express, premier services, luxury cars, hitch, bus, minibus, designated driving, car rental, enterprise solutions and bike sharing.