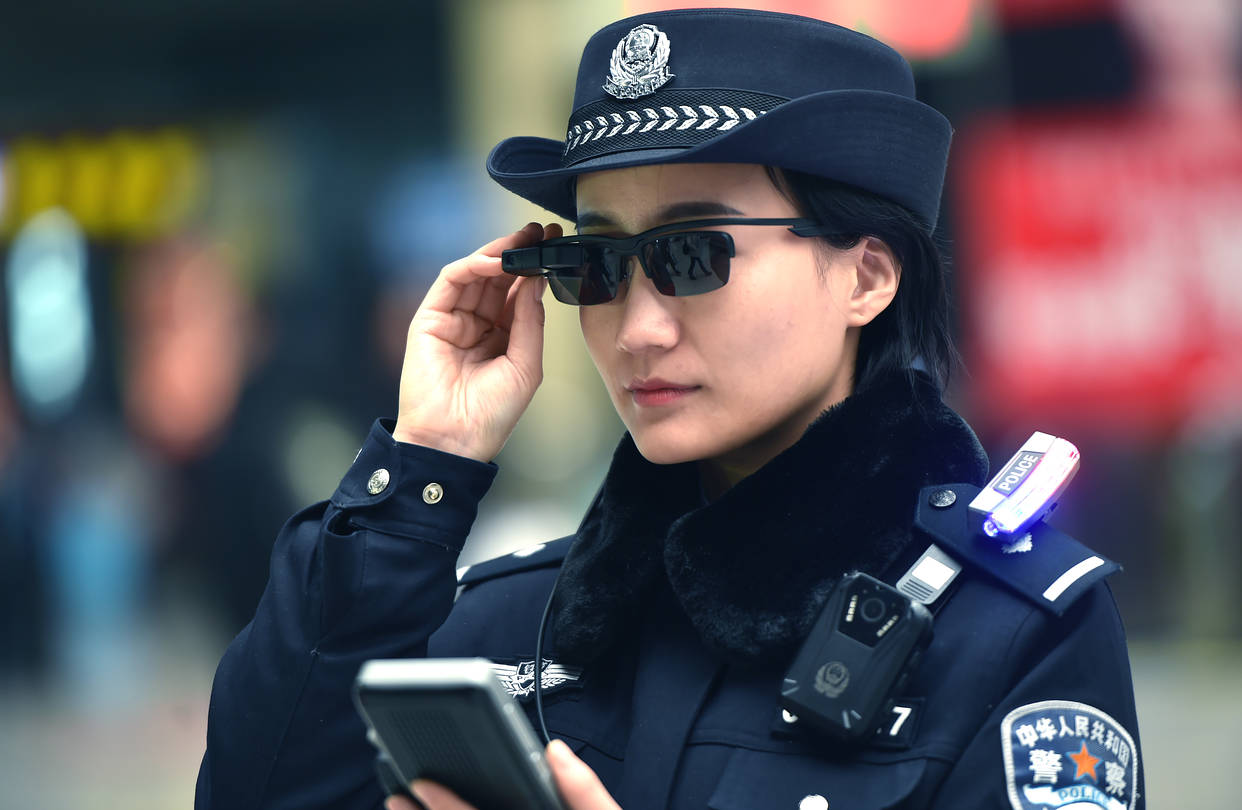 Chinese police have a stylish new way to fight crime: high-tech facial-recognition sunglasses.
The 33.6 gram glasses have been issued to officers patrolling a crowded train station in Zhengzhou, Henan province, just in time for the busy Chinese New Year travel season, according to a local police paper.
Police wearing the glasses can take photos of individuals with the camera embedded in the glasses and run the headshot in their database. Using facial recognition technology, the database can in real time provide information such as personal identity, home and hotel addresses and criminal records. They also recognize car licence plate numbers.
So far, police have reportedly used the technology to identify and arrested seven escaped criminals involved in serious crimes such as human trafficking and hit and run car accidents, along with 26 people using false identities.
Made by Llvision, a Beijing-based start-up that focuses on augmented reality technology, the glasses use an Arm Cortex-A7 processor and have 16 gigabyte of storage. Compared with police's body-worn video cameras, which are usually worn on arms or chests, smart glasses can better capture the facial images of suspects, the paper said.
Facial recognition is being widely used for public services in China. Last August, China applied facial recognition to airport security. Internet giant Baidu Inc.has worked with Beijing Capital International Airport to jointly develop a facial recognition system for verifying the identity of passengers.