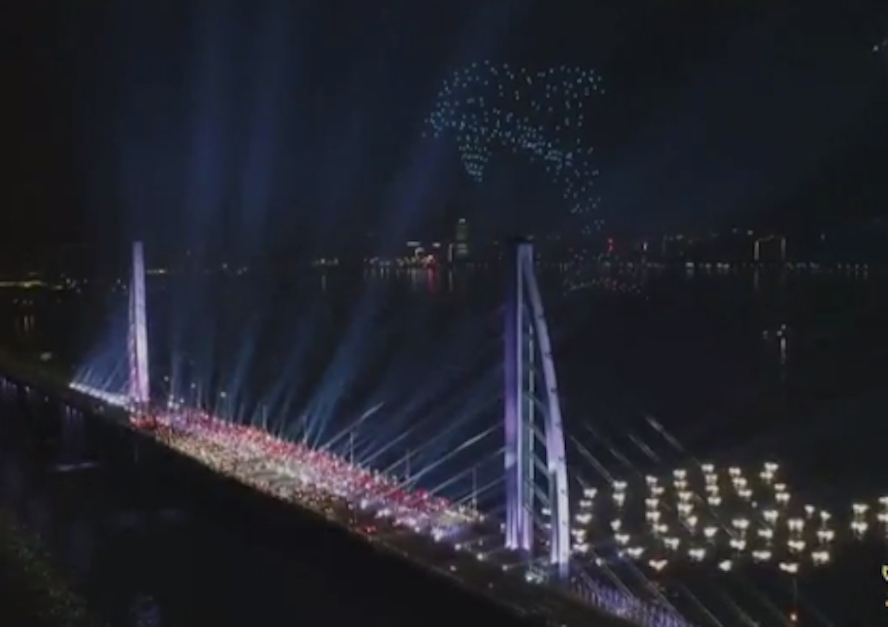 Similar to the Beijing Olympics opening ceremony in 2008 when thousands of performers waved their drumsticks in synchronization, the 2018 New Year's Eve gala televised a few days ago featured autonomous driving cars, flying drones and boats dancing together to form symbolic images of a rising China.
The images formed by hundreds of autonomous boats and cars are meant to reflect the concept that China is entering a new age when it leads the world in economic power and technology. But the technology itself is nothing new.
The segment, lasting less than thirty seconds, featured more than a hundred autonomous driving cars marching on the Hong Kong-Zhuhai-Macau Bridge. These cars, made by two domestic companies BYD and King Long, are powered by Baidu's Apollo autonomous driving technology.
Three hundred drones, co-developed by Shenzhen-based recreational unmanned aircraft system firm HighGreat and Beijing-based smart drone maker ZeroTech, flew in a three-dimensional shape of a dolphin jumping over the bridge. Autonomous road sweepers and autonomous logistics vehicles also joined the show.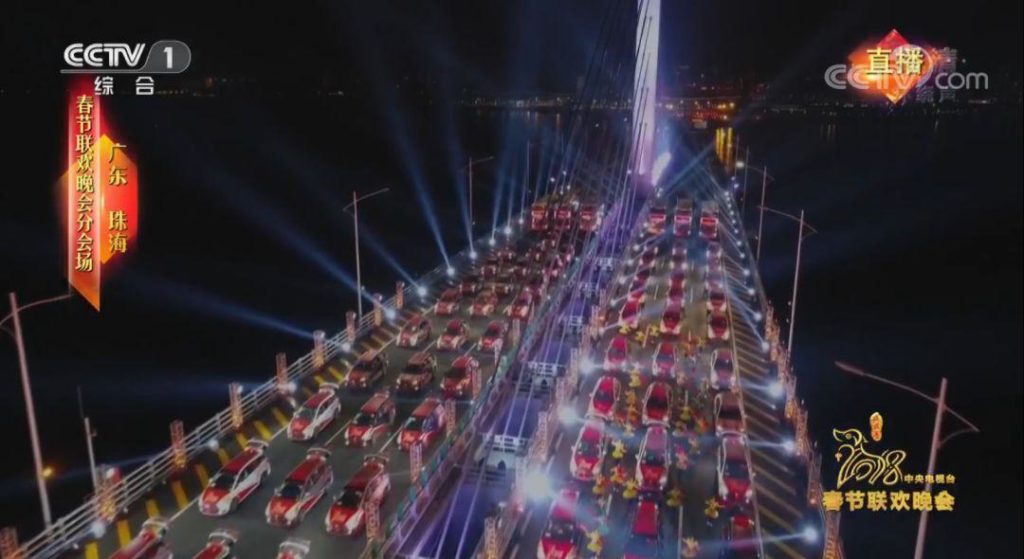 In addition, a 7.5-meter-long autonomous boat led a fleet of eighty 1.6-meter-long autonomous boats, designed by Zhuhai-based unmanned surface vessels firm Oceanalph, formed an arrowhead and sailed under the bridge.
In the main show venue in Beijing, 24 robots in the shape of dog designed by Shenzhen-based humanoid robot maker Ubtech Robotics were displayed. The dogs are part of Ubtech's educational Jimu series and can perform simple moves such as dancing and wagging their tails.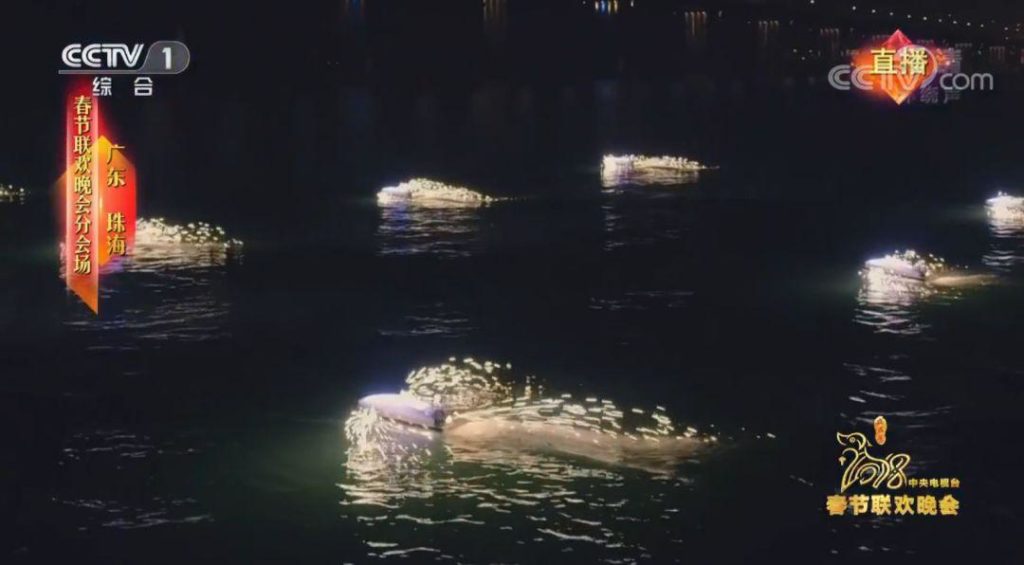 But in all of the technologies displayed during the segment, China is largely a follower in terms of core technology research and development.
According to the Cologne Institute for Economic Research, none of the top ten companies owning the most patents in autonomous driving is Chinese. Most of the top ten companies are American, German or Japanese. Many of the autonomous driving start-ups in China still rely on core parts and underlying chips from foreign firms.
In robotics, Ubtech's humanoid robots and dog robots appear clumsy when compared to U.S.-based Boston Dynamics' robots and robot animals. While Boston Dynamics just showcased its door-opening robot dog, Ubtech's robot dogs can only perform a few simple tricks. Ubtech is China's biggest humanoid robotics company in terms of valuation and revenue.