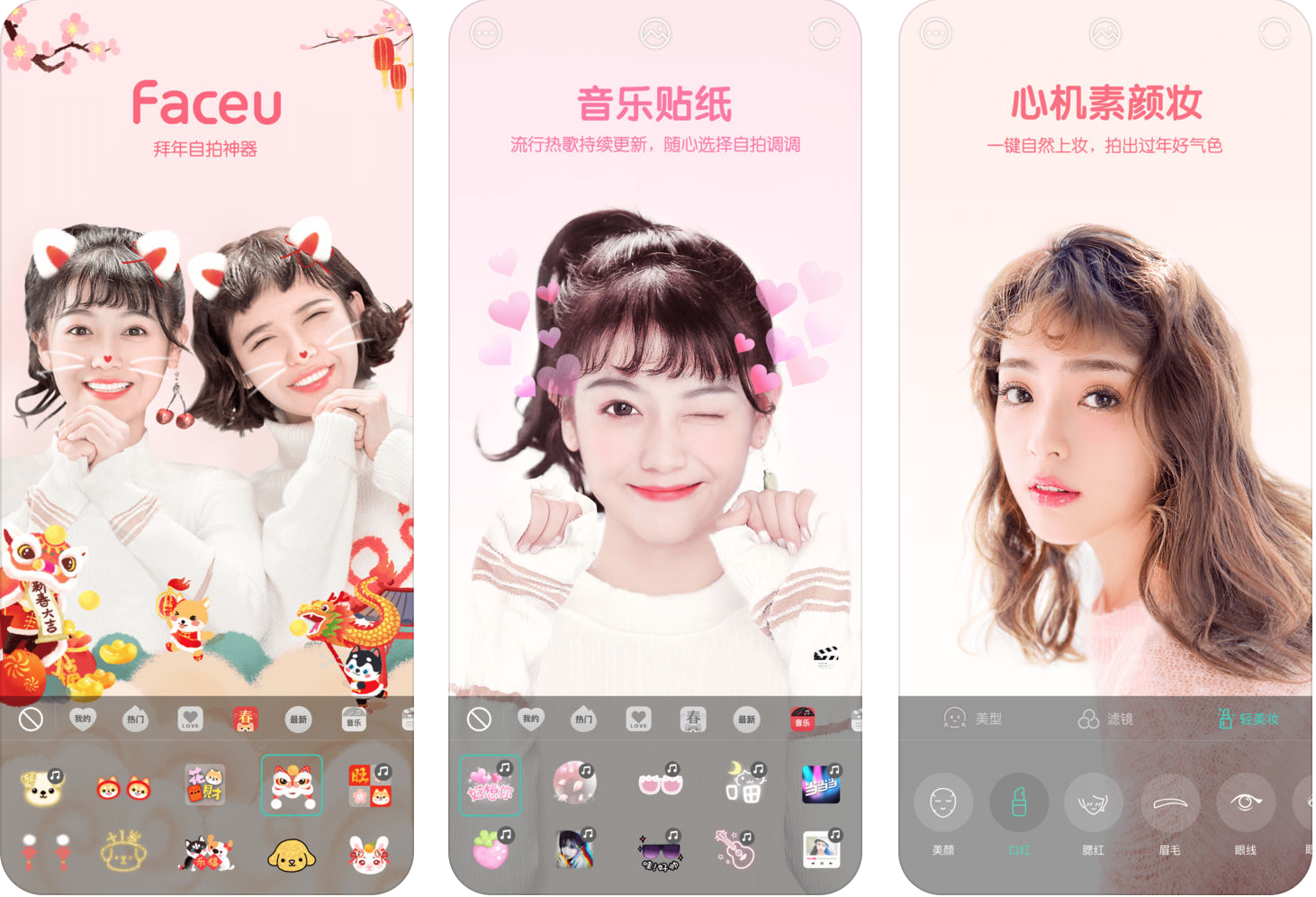 China's largest news app Toutiao has reportedly acquired augmented reality-based selfie app Faceu for US$300 million, as the personalized recommendation news platform continues to expand its business scope.
Toutiao, one of the highest valued Chinese tech company with a current valuation of US$20 billion, has been aggressively buying businesses around its core news recommendation app. In November, it invested US$50 million in Live.me, a popular live streaming platform among young adults in the U.S., and acquired China's lip-syncing video app Musical.ly. The latest deal sees Toutiao buying a popular AR-based selfie app with 250 million registered users.
Unlike other photo editing apps, Faceu utilizes AR technology to allow users edit their photos, include adding emojis, stickers, beatification and texts, while they take selfies. This way, users will be able to see their selfie with the intended effect in real time, rather than taking a photo and then editing it afterward.
Faceu's AR-based technology can also be applied to video chats and short videos. As the owner of short video sharing platforms including Douyin he Huoshan Xiaoshiping, Toutiao should be able to create synergy between Faceu and its short video platforms.
Faceu's current photo editing app was launched in 2016, and its 250 million users as of October 2017 were mostly female and very young. Over 75% of its users were female and over 70% were aged under 18 years old. Its penetration rate ranks third after its MeituPic and BeautyCam, according to Jiguang Data.
Faceu was established in 2014, and previously raised an angel round from IDG Capital in 2014, and completed a small series A round from IDG Capital and Lightspeed China Partners that same year. In 2016, it raised tens of millions U.S. dollars from Lightspeed and Meitu. In 2017, it was rumored to have raised US$50 million from Toutiao, though both Toutiao and Faceu did not immediately respond to China Money Network's requests for comments.