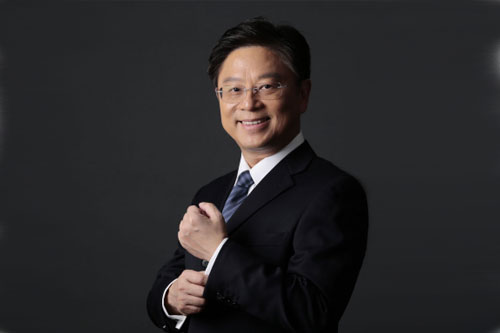 Wang Jin, founder and CEO of autonomous driving startup JingChi Inc. has reportedly stepped down from the company. The move is believed to be in response to a trade secrets lawsuit filed by Baidu Inc. against Wang and JingChi, according to Chinese media reports.
Management control of the company will be left to JingChi's chief technology officer. As of publication, JingChi's website was shut down for "updates." The company did not respond when asked to comment on the news.
Wang Jin headed Baidu's autonomous driving unit in April 2017 when he resigned to found JingChi. In a lawsuit filed in November in Beijing, Baidu accuses Wang Jin of violating non-competition rules by recruiting Baidu employees and registering a new company while still working for Baidu, as well as stealing trade secrets.
Baidu, one of China's largest companies with current strategic focuses on artificial intelligence and autonomous driving technology, has been putting pressure on other technology companies not to do business with JingChi due to the litigation, thus limiting its growth potential, according to the reports.
David (Xiang) Zhang, at the Tsinghua Automotive Research Institute in Shanghai, believes the logic may be that if Wang separates from JingChi, then the company can be separated from the lawsuit and will have a better chance of success.
But if true, the loss of Wang, who is the founder and leader of the team and the company, will be difficult for the start-up to overcome. "Wang Jin is very important as he's the founder. If he has quit, I think it will effect JingChi greatly," said Zhang.
Headquartered in Silicon Valley and Beijing, JingChi has completed test drives in California, and China. Shortly before the lawsuit was initiated, JingChi raised a US$82 million from leading venture capital firms, including Qiming Venture Partners, China Growth Capital and Nvidia GPU Ventures.
At the time of the lawsuit, JingChi said in a statement, "Baidu's lawsuit is completely without facts. Our lawyers will respond factually and legally. Our headquarter will be moved back to China, and we will demonstrate our technology capability."
During his tenure at Baidu, Wang was responsible for overseeing big data, cloud computing, Baidu Brain, autonomous cars and voice recognition technology research and development. He set up research centers in the U.S. and Shenzhen, as well as helping to found the company's research arm, Baidu Research.