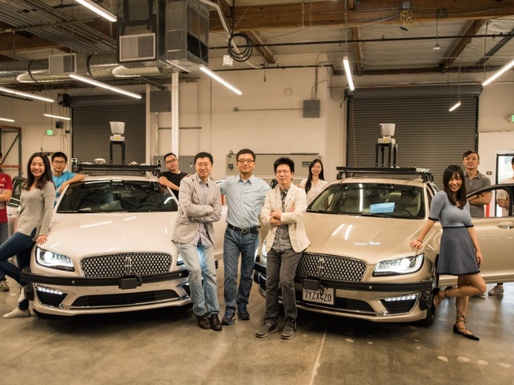 Chinese autonomous driving start-up JingChi Inc. has joined Baidu's open-source autonomous driving platform Apollo in what appears to be a reconciliation between the two companies.  
JingChi will also become an Apollo partner, according to a statement from Baidu.
The news comes just days after Wang Jin, founder and former CEO of the company reportedly stepped down, a move believed to be in response to a trade secrets lawsuit filed by Baidu Inc. against Wang and JingChi.
Wang was head of Baidu's autonomous driving unit until he resigned last year to found JingChi. Tony Han, formerly CTO of JingChi, is now the company's CEO, according to its website. Han was a former chief scientist of Baidu's autonomous driving unit.
"JingChi has always believed that China will be the first country to achieve autonomous driving and Apollo's innovative model set a good example for the industry. We are glad to join Baidu's Apollo and hope to grow faster with its help," said Tony Han in a statement.
Li Zhenyu, general manager of Baidu's intelligent driving group, said, "Baidu's Apollo embraces innovation of autonomous driving technologies and hopes to lower the entry of the industry with the open source platform. We hope to accelerate growth for Chinese start-ups such as JIngChi."
The cooperation appears to bring an end to the legal battle between Baidu and JingChi. In December, Baidu filed a lawsuit to Beijing Intellectual Property Court, accusing Wang Jing of violating non-competition rules by recruiting Baidu employees, registering new company while he was still working for Baidu, as well as stealing trade secrets by refusing to return his work computer and office printer.
In the lawsuit, Baidu demanded Wang Jing and JingChi to stop using Baidu's trade secrets to conduct autonomous driving businesses, and requested for damages of RMB50 million (US$7.6 million).
Headquartered in Silicon Valley, JingChi specializes in developing autonomous driving cars, and says it completed a test drive in California last year and limited tests in the Chinese city of Guangzhou earlier this year.
The start-up raised a US$52 million pre-A round in September led by Qiming Venture Partners, with participation from China Growth Capital, Nvidia GPU Ventures and other unnamed investors. Two weeks prior, the company said it received a US$30 million angel round from undisclosed investors.
Han, the company's new CEO is a tenured professor of electrical and computer engineering at the University of Missouri. He also a contributor to DeepSpeech2, selected as one of ten breakthrough technologies in 2016 by MIT Technology Review.