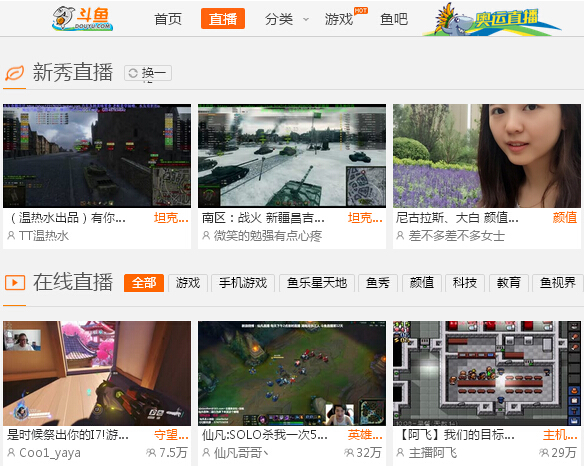 Tencent Holdings Ltd. has invested RMB4 billion (US$632 million) in Douyu, a game and entertainment live streaming platform in China, according to local media reports.
Douyu has confirmed the news.
It is not clear how the start-up's valuation will change after the new round. Douyu, also known as DouyuTV, is on China Money Network's China Unicorn Ranking with a valuation of US$1.5 billion.
The news comes a day after Douyu's competitor Huya announced plans for an initial public offering in the U.S. During a music award by Douyu last month, Douyu's Chief Operating Officer Cheng Chao told local media that the firm is preparing for an IPO.
Douyu streams videos including entertainment, online games, sports events. As of last August, Douyu led the game streaming platform segment with more than 13 million active monthly users, while peers Huya and PandaTV had 9 million and 5.4 million active users respectively, according to a survey by Analysys.
Wuhan Douyu Network Technology Co., Ltd., the operator of Douyu, topped Deloitte's 2017 Asia Pacific Technology Fast 500, an annual ranking of the fastest growing Asia Pacific companies. The company has seen its revenue grow 707.8 times over the past three years, according to Deloitte.
Last November, the company raised a RMB1 billion (US$158 million) series D round from CMBI International Capital Corporation Ltd., and Nanshan Capital. It also raised a RMB1.5 billion (US$226 million) financing round led by Phoenix Capital Asset Management and Tencent Holdings Ltd. in 2016.