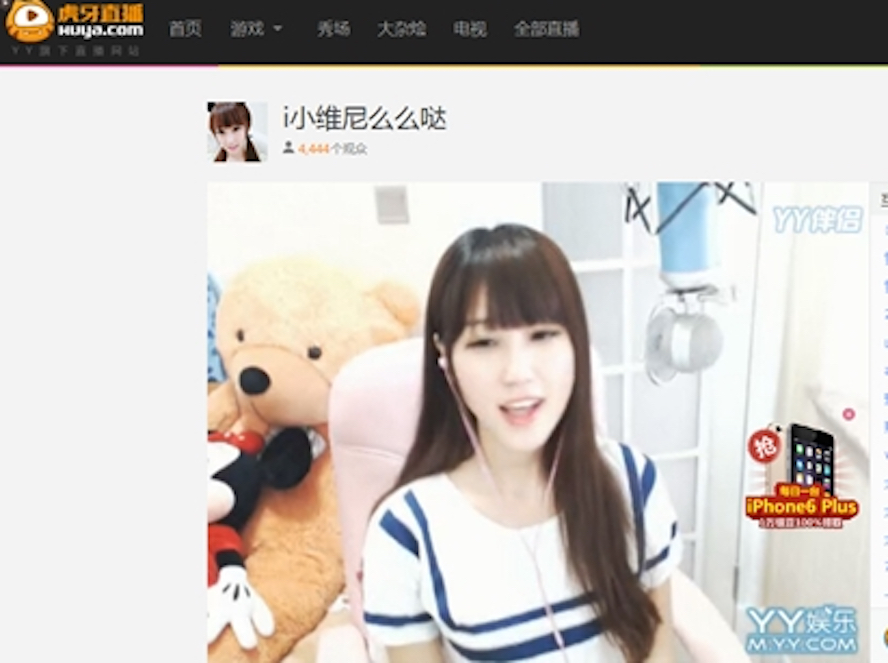 Chinese live-streaming platform Huya has raised a US$461.6 million series B round of financing led by Chinese Internet giant Tencent. It marks Tencent's second major investment in the live-streaming market within 24 hours.
Under the agreement, Huya will remain under the control of its parent, YY Inc. However, Tencent has received the right to purchase additional Huya shares at fair market price to achieve a 50.1% stake,  exercisable between the second and third anniversary of the deal's closing date, according to an announcement by YY Inc.
"Supported by Tencent's strong capabilities in game development, distribution and operation, Huya will march into a new era of building and maintaining the largest game live streaming and e-sports community for young generations in China," said David Xueling Li, Chairman and acting Chief Executive Officer of YY. "Meanwhile, Huya remains a major asset of YY, continuously bringing significant value for YY shareholders."
On Thursday, Tencent completed a US$632 million investment in Douyu, which is Huya's major rival in the online live-streaming market. Tencent appears to be consolidating its game business by strategically investing into two competing live-streaming platforms. Online games are Tencent's strongest source of revenue.
Huya, established in 2012, completed a US$75 million series A financing in May of 2017, led by China Ping An Insurance Overseas Investment Co., Ltd., participated in by Banyan Capital, Morningside Venture Capital, Engage Capital, David Li, chairman of YY, and Dong Rongjie, CEO at Huya.
YY Inc., a NASDAQ-listed Chinese online social entertainment company, has officially announced that Huya submitted an application to the U.S. Securities Regulatory Commission for its US IPO. Douyu is reportedly planning to list in Hong Kong.
Huya's live broadcast revenue totaled around RMB2 billion in 2017. Huya achieved profitability in the fourth quarter, according to YY Inc.'s annual report.