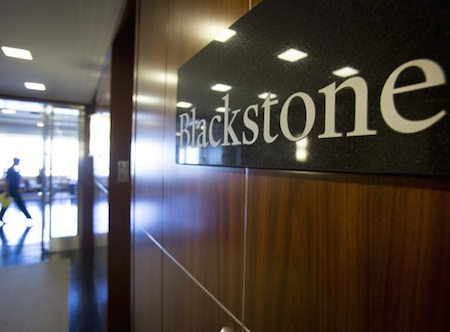 One of the most significant financial relationships between China and the U.S. has come to an end with the news that China's sovereign wealth fund China Investment Corp (CIC) has sold its stake in U.S. private equity firm Blackstone Group LP.
Blackstone disclosed the news in its annual 10k report filed on March 1.
CIC, acting through subsidiary Beijing Wonderful Investments, took a 9.9% stake in the U.S. private equity firm shortly before Blackstone went public in 2007. That stake was raised to 12.5%. in the midst of the Global Financial Crisis of 2008, in what was seen as a vote of confidence in both Blackstone and the resilience of the U.S. financial markets.
"As of February 22, 2018, Beijing Wonderful Investments no longer owned any non-voting common units," Blackstone said in its annual report. No further details were given.
Blackstone Group currently has a market capitalization of US$42.1 billion. CIC has more than US$800 billion in assets under management.
Market watchers have speculated that CIC's disposal of its stake in Blackstone is reflective of increased trade tensions between the U.S. and China. Media has reported that a new round of trade restriction targeting Chinese imports to the U.S. may soon be proposed by the administration of President Donald Trump.
Neither parties responded to request for comment from China Money Network.