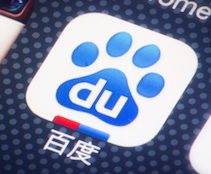 Baidu Inc. has agreed to invest RMB1.01 billion (US$159.6 million) in Coocaa, a smart TV unit owned by consumer electronics producer Hong Kong Skyworth Digital Holdings, according to Skyworth's security filing.
The investment is part of Baidu's wider push into smart hardware. Last week, the tech giant announced plans to integrate three departments into one called the Smart Living Group (SLG) to consolidate and streamline its businesses in the smart hardware sector.
The SLG includes Baidu's conversation-based artificial intelligence (AI) platform DuerOS Business Unit, smart hardware unit Raven Studio, and Baidu Hardware Ecological Channel Department.
The principal businesses of Coocaa include smart television system operations and related value-adding services. Coocaa reported  RMB9.56 billion (US$1.51 billion) in net profit in 2016.
Baidu is buying the stake in Coocaa from existing investor Kujin Shenzhen. After the transaction, Baidu, through a subsidiary, will hold 11% of the company, replacing Kujin Shenzhen to become the second largest shareholder. Kujin Shenzhen's stake will fall to 8.71% from 10.26%. Baidu also indirectly controls Beijing iQiYi Technology Limited Company, which is an existing shareholder of Coocaa, with a 4.61% of stakes
Last July, Baidu launched the DuerOS conversation-based AI system to support the development of the IoT industry. The open platform helps developers create voice-enabled devices that can hear, understand and follow users' orders. Last November, Baidu partnered with Xiaomi Inc to push for artificial intelligence and Internet of Things.