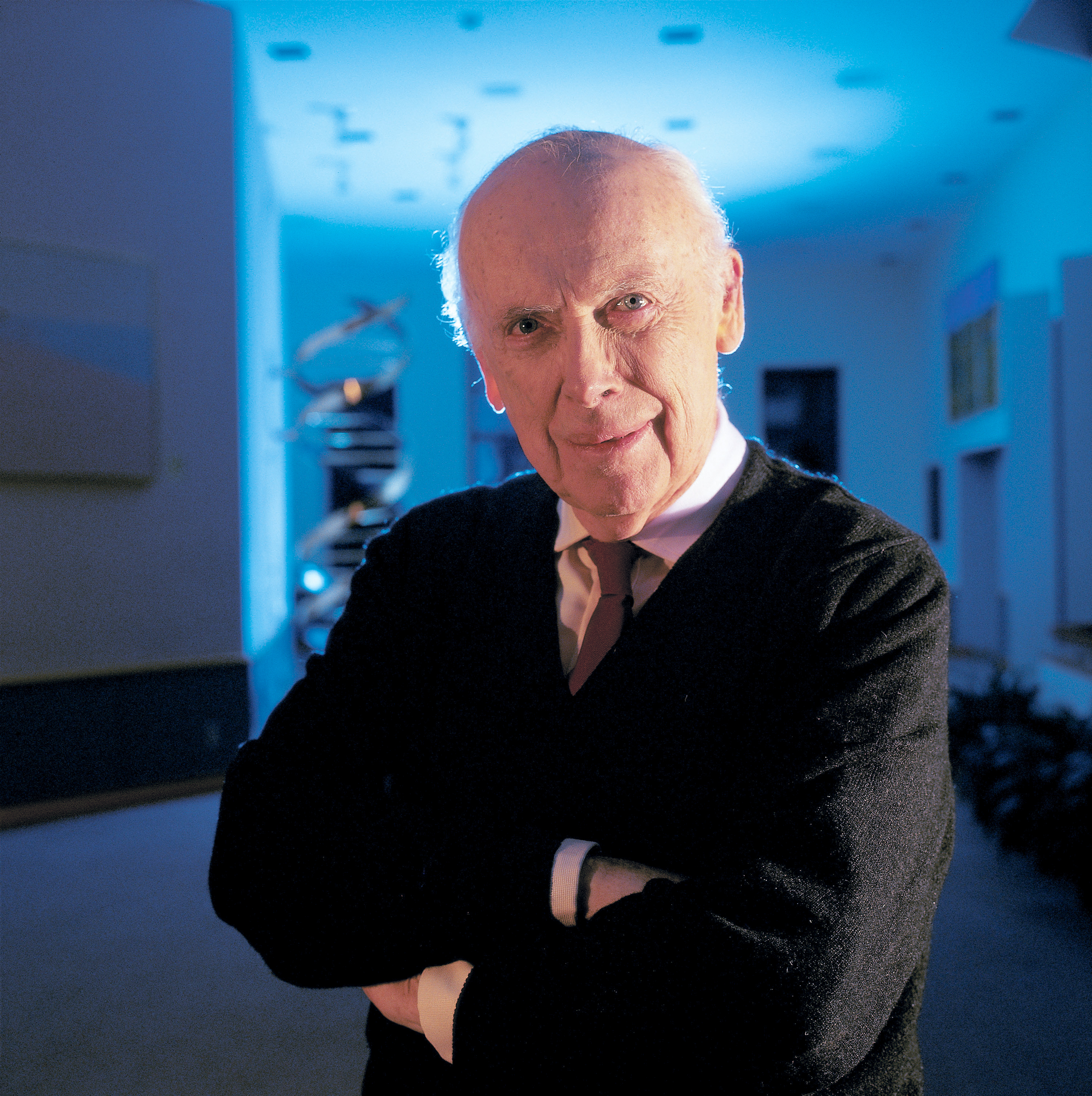 James Watson, the Nobel laureate who co-discovered the structure of DNA, has thrown his support behind a life science research center being established by the Shenzhen city government. In fact, the 90-year-old scientist will work at the facility, according to Chinese media.
Located in the Baguang area of Shenzhen, the research center will study cancers and genes and employ more than 1,000 scientists, including Watson, who will head the research teams. Information on the scope and length of his engagement was not available.
Watsons, who will turn 90 next month, won a Nobel Prize in 1962 following his discovery of the structure of DNA with Francis Crick in 1953. Watson personally chose the location of the Shenzhen lab last year. The center will be modeled after the Cold Spring Harbor Laboratory in the U.S. where Watson worked as a director earlier in his career. He participated in the groundbreaking of the new facility on Friday.
"I'm very delighted to attend the groundbreaking ceremony of this new lab, where we will witness the development of new technologies and new medicine," said Watson during the launching ceremony. "Together, I hope that we can develop more effective medicine and build more high-end hospitals to improve the treatment environment for patients."
The city of Shenzhen spends over 4% of its GDP on research and development, double the mainland average. Companies in Shenzhen have in recent years filed more international patents than those in France or Britain, according to media. Shenzhen is home to Chinese tech giant Tencent Inc. and unicorns such as drone maker DJI, and rollable display company Royole.