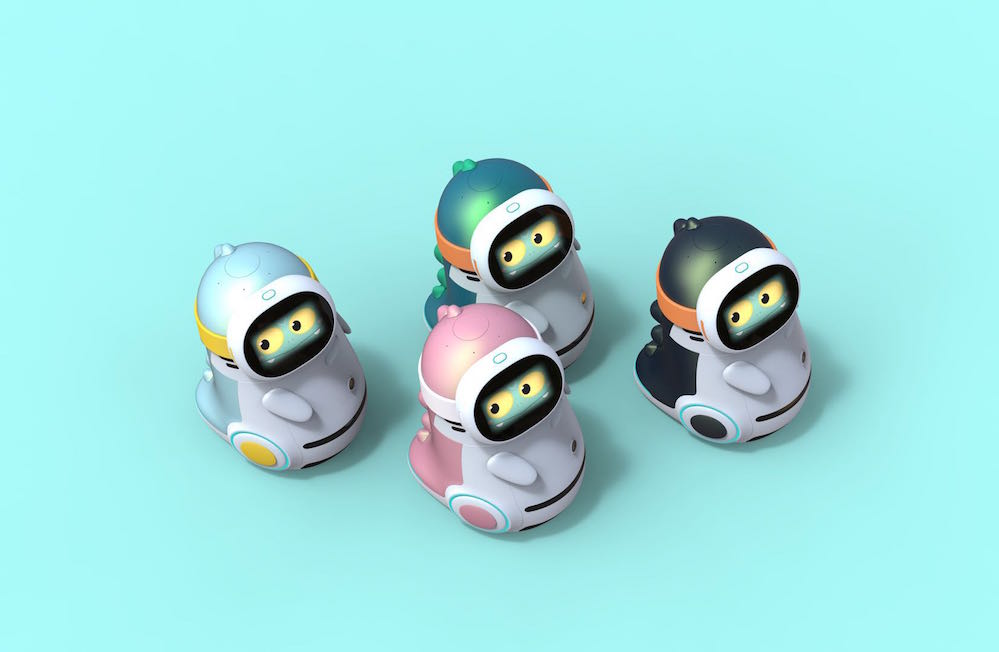 Chinese mobile Internet company Cheetah Mobile Inc. (NYSE: CMCM) has unveiled a series of artificial intelligence-powered smart devices and robotics products in a glitzy event held last night in Beijing's National Aquatics Center.
The event, named A Night of Robots, demonstrated the company's ambitions to enter the AI and robotics sector with a focus on hardware robotics. The five new products unveiled included three consumer and two business robot products.
"We will continue to create robots and other AI-based devices for homes and businesses that can free people from repetitive, everyday tasks, so they can devote more energy to thinking, innovating and enjoying life," said Fu Sheng, chairman and CEO of Cheetah Mobile.
The products revealed during the event were jointly developed with OrionStar, a Cheetah Mobile-invested AI company based in Beijing. The products include smart speaker Cheetah Voicepod, a full-seized receptionist robot Cheetah GreetBot, a mobile companion robot for children Cheetah FriendBot, a roaming vending machine robot Cheetah VendBot, and a robotic barista Cheetah Café.
The smart speaker, receptionist robot and educational robot sectors are all crowded market place in China with many players of all sizes. Baidu Inc., Alibaba and Chinese smartphone maker Xiaomi have all released their own smart speaker products during the past few years. Many smaller AI companies in China, including AI start-up Mobvoi and Rokid, have brought smart speakers products to market as well.
For receptionist robot, Shenzhen-based robotics unicorn Ubtech completed a factory in Yunnan province last year for manufacturing its receptionist robot, Cruzr. The factory is expected to produce 30,000 Cruzr robots annually. In addition, many start-ups have launched educational robots, including Kuaile Zhihui and Roborobo.
But these markets are also nascent sectors in China. Only 350,000 smart speakers were sold in 2017, but the number of smart speakers sold is expected to reach 1.2 million this year, according to researcher Gfk. The service robot market, including home cleaning robots and companion robots, have also experienced rapid growth in the past few years, suggesting that there will still be significant growth in the years ahead.
During the event last night, Chinese property developer SOHO China said it will feature Cheetah Mobile robots in the company's co-working space locations. Chinese smartphone maker Xiaomi announced a partnership to equip Xiaomi's retail stores with Cheetah GreetBots. Cheetah Mobile also announced cooperation agreements with Microsoft, Qualcomm and Nvidia to jointly promote the development of the robotics industry.
At the same time, Cheetah Mobile unveiled a jointly-developed robotics and smart device platform, Orion OS. The open-source system consists of a complete technology chain that includes a system on a chip (SoC), camera + vision algorithm, microphone array, text-to-speech (TTS) system, indoor mapping and navigation system, and seven-axis robotic arm.
Fu Sheng, chairman and CEO of Cheetah Mobile, even went for a swim in the pool at the National Aquatics Center, commonly referred to as the Water Cube, during the 2.5 hours product launch event to illustrate how he conquered his fear of swimming as a metaphor of how he won't give up on Cheetah's strive in AI and robotics.
Cheetah Mobile has hundreds of millions of monthly actively users through its mobile utilities products including Clean Master and Cheetah Keyboard. The company also makes casual games and live streaming product, as well as offering advertising services.