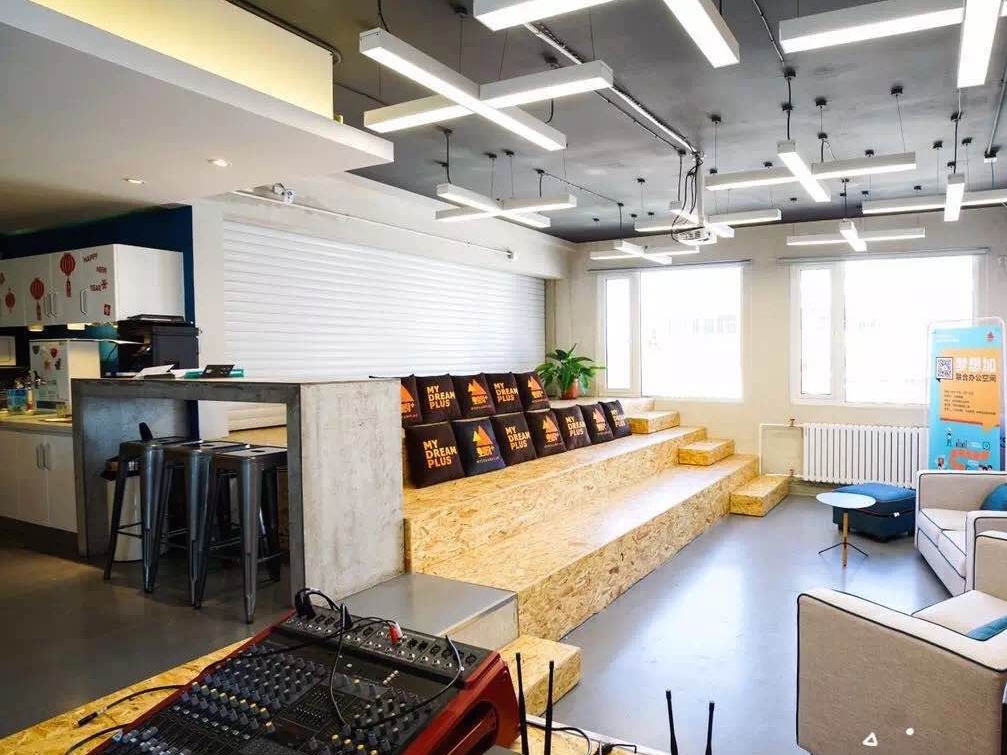 Chinese co-working space Mydream+ has completed a RMB300 million (US$48 million) series B funding round led by Ocean Link, participated in by the existing investor Joy Capital and  M31 Management Fund, a unit of Giant Group.
Founded in 2015, Mydream+ has operations in Beijing, Shanghai, Guangzhou, and Chengdu, with combined floor space of over 100,000 square meters as of March 2018. The company runs over 20 co-working spaces, with 200 clients in residence, including TAL Education Group, Airbnb, tower.im and VIPKID. The company says it has an average office occupancy rate of over 85%.
"The co-working office market is huge in China, which has the world's largest developers of residential and commercial real estate," said Lin Tian, strategic Investment Manager of Giant Group. "China will have the opportunity to have a company that exceeds WeWork in the future."
The Chinese co-working market has been seeing rapid growth and increased competition. On March 14, China co-working space UrWork (Beijing) Venture Investment Co. Ltd., also known as Ucommune, announced that it has completed its acquisition of China's Woo Space. At the time the company said its valuation stood at US$1.7 billion.
To differentiate itself, Mydream+ says it aims to improve the efficiency of office operations and management via a proprietary OaaS smart office system that enables tenants to use a mobile phone to handle all office-related matters: access control, conference room booking, venue booking and WiFi passwords.
"It is not difficult to duplicate a good-looking space. The real difficulty is to form a real product barrier and embark on a path of scale development and continuous profitability," Mydream+ said in a statement.
In May, 2017, Mydream+ received a US$20 million round led by JOY Capital. In 2016, the company received a series A round of funding worth RMB5 million from Joy Capital, K2VC and Will Hunting Capital.