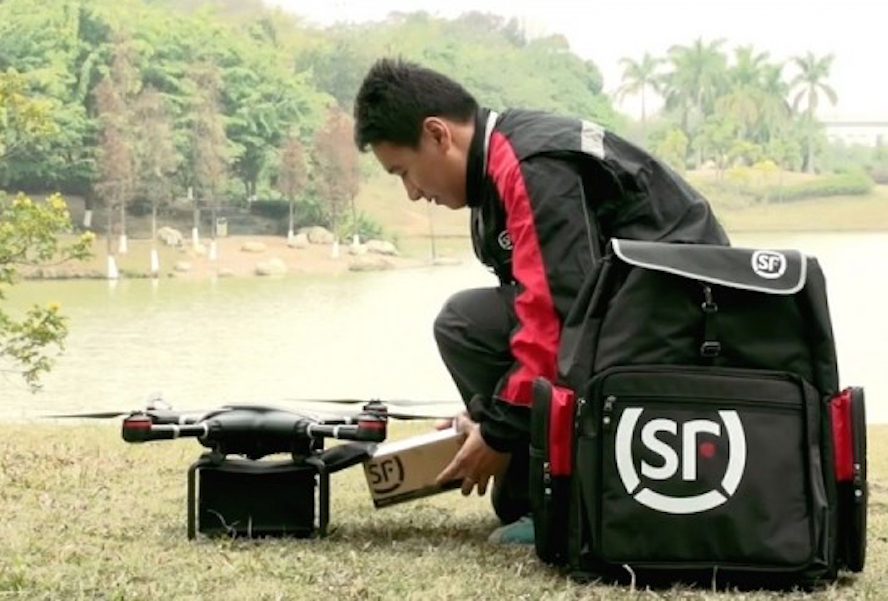 SF Express, one of China's biggest express delivery companies, announced its subsidiary Jiangxi Fengyu Shuntu Technology Co. Ltd. has secured China's first experimental drone operating license from the East China Regional Administration of the Civil Aviation Administration of China (CAAC).
SF Express can use drones for commercial deliveries within the country's pilot zones approved by the CAAC, according to the license requirements. The experimental pilot deliveries have been carried out in Nankang District in Jiangxi province's Ganzhou City since June 2017.
SF Express said the latest license will help build its three-stage air transportation network to be put to work nationwide to facilitate goods to be delivered to consumers within 36 hours.
"SF Express will build a drone delivery network, expand delivery services in those remote areas and improve its logistics efficiency," said Tian Min, an executive of SF Express. "The next step would be to expand the operation in the province and also across the whole country."
In February, Chinese e-commerce giant JD.com Inc was also granted the first national drone operating license with provincial limits by China's Northwest Civil Aviation Authority and Civil Aviation Administration of China. With the license, JD.com can perform commercial operations of logistics delivery within Shaanxi province.
JD.com's current logistics system already covers most of China's urban centers, but the company is hoping to expand its coverage to China's rural areas. The company has developed drones that can take heavier loads and plan to build fully automated warehouses as well.
Richard Liu, founder and CEO of JD.com, said in the World Economic Forum earlier this year that JD.com will set up tens of thousands of drone airports in China, enabling products to reach remote villages and to cut delivery time to within 24 hours across the country.