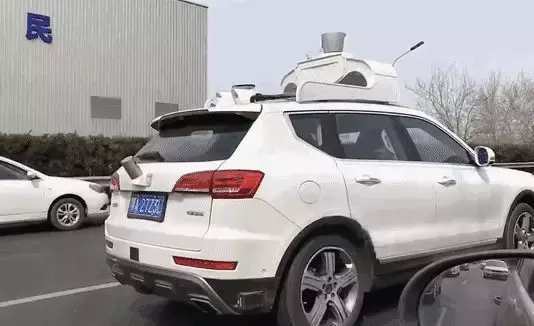 Tencent Holding Ltd. appears to be making good on its promise to compete against rival Baidu in the field of autonomous vehicles.
The prototype of an autonomous vehicle believed to belong to the Chinese internet giant appeared on Beijing's Fourth Ring Road on Monday, according to eyewitness accounts posted on the Internet. Tencent was unable to comment on the report at the time of publication.
If confirmed, it marks the first signing of a Tencent AV since Pony Ma's company officially announced its involvement in the autonomous vehicle sector, joining a growing list of Chinese companies in the AV space, including  Baidu,  NIO, JingChi Inc and Faraday Future.
Tencent first introduced the idea of unmanned vehicles at its 2017 Global Partner Conference in November, discussing both "driving without driver" capabilities and "advanced driver assistance." The unmanned vehicle that appeared in Beijing is thought to be Tencent's "driving without driver" prototype, though there was a driver in the car with his hands on the steering wheel, according to the postings. Under Chinese law, drivers are required to have their hands on the steering wheel at all time.
The vehicle appeared to be a converted Great Wall SUV, topped with a laser radar (LIDAR), with additions in the front and rear containing sensors such as cameras and radar. The vehicle was reportedly registered under a Tencent subsidiary in central China's Hubei province.
It's unclear what, if any, license Tencent has to operate AV's on city roads. Beijing issued its first licence for testing autonomous vehicles on city roads in March, just days after the first known fatal accident involving an AV and a pedestrian in the U.S. At that time, Tencent rival Baidu Inc. received a temporary licence to operate AV's on 105 kilometers of designated roads in the capital, in what was described as the first step towards wider testing.
China is playing catch up in terms of street testing of autonomous vehicles. According to a study by KPMG, China will need to upgrade its regulatory framework and infrastructure before it becomes a leader in the autonomous vehicles space.  In the report, China came 16th on a list of 20 nations in terms of readiness for autonomous vehicles, just below Spain, but ahead of Brazil, Russia and India.