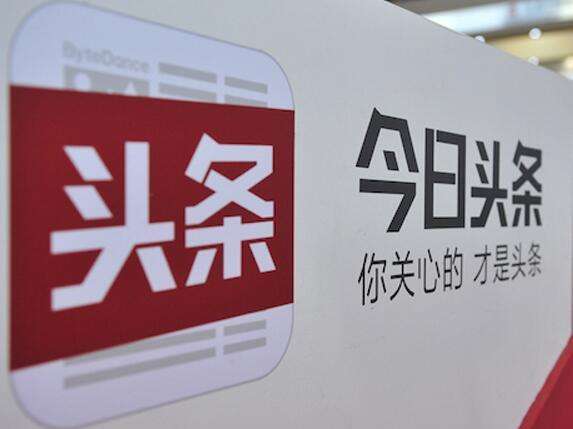 Four Chinese news apps, including personalized news recommendation app Toutiao and its rival Tiantian Kuaibao, owned by Tencent, have been removed from Chinese smartphone app stores, as China's government strengthens online censorship.
Regulator ordered the apps to be removed by 3p.m. Monday, and suspended Toutiao for three weeks, Phoenix News for two weeks, NetEase for one week, and Tiantian Kuaibao for three days, according to local media.
The four apps cannot be found on app stores currently.
It is not clear why these apps were removed, but some industry watcher linked the crackdown to "fake news" appearing on these apps.
Toutiao, valued at US$20 billion on China Money Network's China Unicorn Ranking, has more than 120 million daily active users.
Xueru Zhang, an analyst at Shanghai-based 86Research, noted media firms in China now face the the heaviest amount of censorship since their founding.
Last week, the State Administration of Radio and Television singled out Toutiao and Tencent-backed live-video streaming start-up Kuaishou, for disrupting online broadcasting order. The authority ordered these two firms to clear out violent, vulgar and harmful contents, and hold editorial personnels responsible for content censorship.
In January, Toutiao was also accused of spreading pornographic and vulgar information, and was ordered to suspend several sections for 24 hours. At that time, the app also banned over 1,100 accounts that published "low-quality content", and replaced its "Society" section with a new one named "New Era", mainly publishing state media articles.
Also in January, China's largest networking platform Weibo, operated by Sina Corp. closed some of its most popular portals for a week after the government accused it of spreading "pornographic, wrong-oriented and ethnically discriminatory information." Similar to Facebook, Weibo had more than 360 million monthly active users in 2017.
Last June, State Administration of Press, Publication, Radio, Film and Television asked three social networking platforms including Weibo, news portal iFeng.com, a news portal of Phoenix News, and video content platform AcFun, to stop streaming video and audio content of major political events.
Later in September, China issued new rules requiring chat apps to verify the identity of users and build credit scoring system. It also requires the group chat manager should monitor the online activity of group chat members.