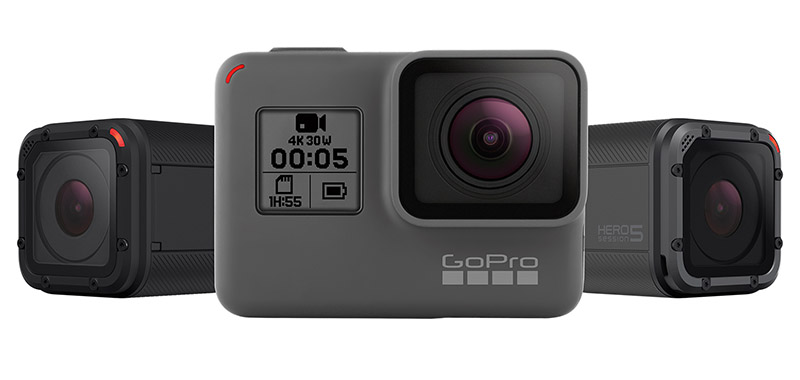 Shares of American action camera manufacturer GoPro Inc. jumped 8.8% in New York today on news reports that Chinese electronics and software company Xiaomi Inc. is considering making an offer for the U.S. company.
The potential acquisition comes as Xiaomi is pushing for U.S. market entry. Xiaomi, valued at US$68 billion on China Money Network's China Unicorn Ranking, recently launched U.S. online stores that sell electronics products including power banks, cameras, headphones and speakers, but not smartphones.  Its phones are expected to enter the U.S. market by next year.
The deal makes sense for Xiaomi as GoPro has a lot of goodwill in the U.S. market and beyond, but is trading at depressed prices. GoPro captured more than 80% of the action camera category by unit volume in the U.S. in 2017. It held 44% of the category in Europe. Its unit sales grew 28% and 96% in China and Japan respectively.
GoPro could also be a bargain for Xiaomi. After going public in 2014, GoPro saw its valuation go as high as US$10 billion. However, its shares have fallen more than 30% this year after it announced layoffs and plans to exit the drone market in January, and posted disappointing financial result in February. It recorded revenue of US$335 million in 2017, a 38% decrease from 2016. It booked net loss of US$55.8 million last year.
With its current stock price of US$5.22, GoPro has a market valuation of just US$763.08 million. GoPro's CEO Nick Woodman, meanwhile, told U.S media earlier this year that he is open to selling off his business.
However much the deal makes sense from a strategic point of view, it could face political opposition or difficulty receiving approval from the Committee on Foreign Investment in the United States (CFIUS). Under Donald Trump, the U.S. government has increased scrutiny over Chinese investments in a range of U.S technology.
Chinese smartphone makers Huawei  Technologies Co., Ltd. has faced a series of setbacks in the U.S., with AT&T and Verizon Wireless both cancelling deals to sell Huawei's smartphones in the U.S. due to political pressure.
In January, CFIUS blocked two Chinese acquisitions. Ant Financial Services Group and MoneyGram announced termination of their merger deal. American semiconductor and electronics manufacturer Xcerra Corporation and China's Hubei Xinyan Equity Investment Partnership also cancelled their proposed US$580 million merger after failing to receive approval from the CFIUS.
The most high-profile case to date is Donald Trump blocking Chinese state-backed Canyon Bridge Capital Partners' planned $1.3 billion acquisition of Lattice Semiconductor Corp last year.
There have been exceptions, however. Last year, Chinese state-owned semiconductor manufacturing supplier Naura Microelectronics Equipment Co., Ltd gained approval from CFUIS to acquire U.S. company Akrion Systems LLC, a supplier of surface preparation for solar and semiconductor devices, for US$15 million.