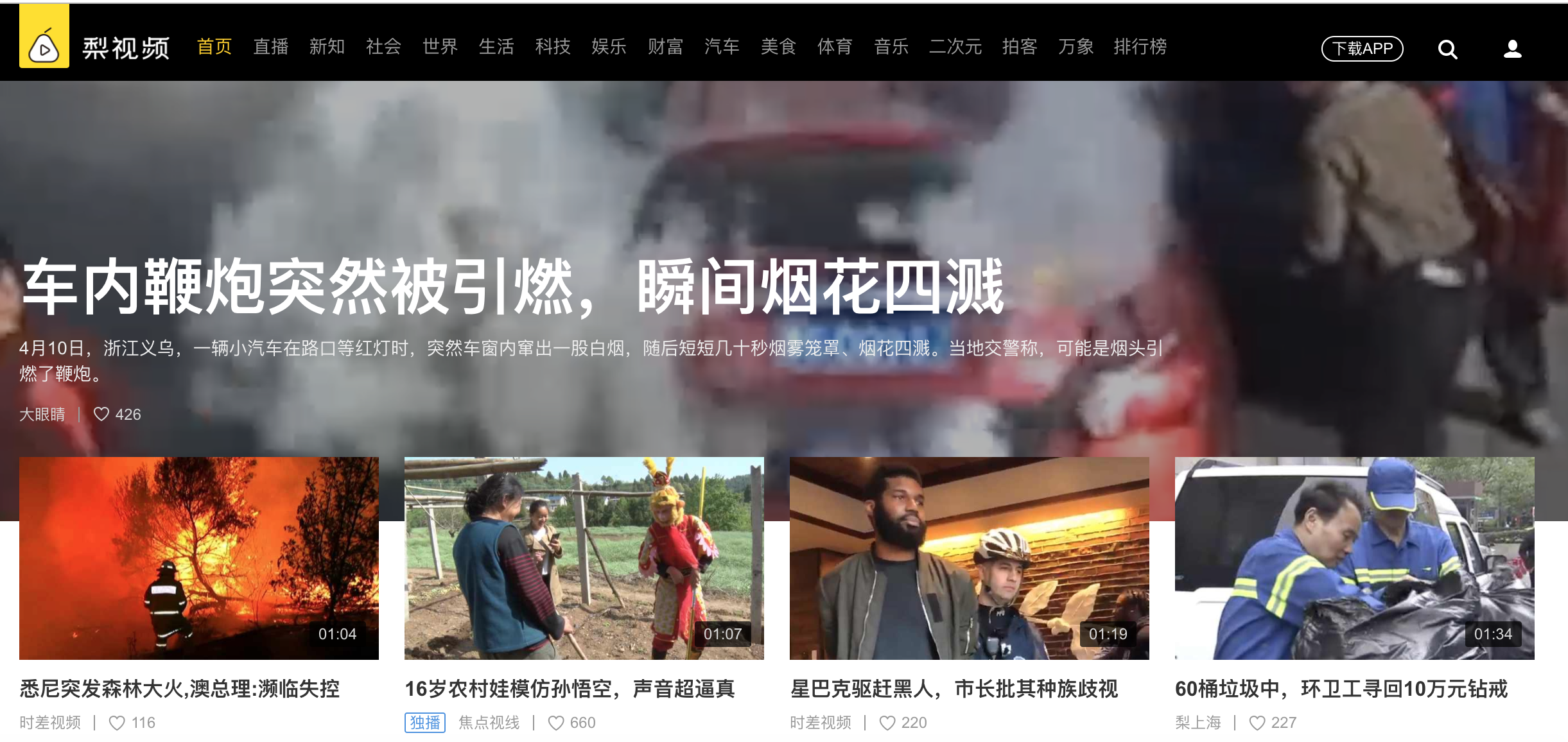 China's social media giant Tencent Holdings has led a RMB617 million (US$98.2 million) series A round in Chinese video news platform Pear Video. It marks the latest in a series of recent investments in the video space by Tencent.
China's largest search engine firm Baidu Inc. also participated in the round. Baidu confirmed the investment.
Launched in 2016 by media veteran Qiu Bing, former CEO of Chinese web-based media outlet The Paper, Pear Video provides news using a short video format. The majority of its videos last from 30 seconds to three minutes. The company has offices in both Beijing and Shanghai. The company says it produces more than 1,500 videos, receiving more than 1 billion clicks daily.
Last November, it raised RMB167 million (US$26.6 million) from a fund under state-owned media outlet People.cn. It also received millions of RMB in a seed round from public equity and venture capital firm China Media Capital.
Media is an important sector for Tencent, in which the company has been actively investing. Last month, it led a pre-IPO investment of more than US$100 million in Chinese personalized news recommendation app Qutoutiao.  It also invested RMB4 billion (US$632 million) in game and entertainment live streaming platform Douyu, and led a US$461.6 million series B round in live-streaming platform Huya in March.
Baidu's online video unit iQiyi, Inc. went public on the NASDAQ  in March.