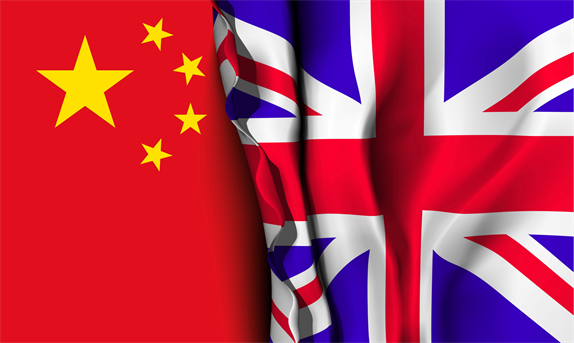 Alibaba-backed genetic testing and digital health company Prenetics has acquired UK-based consumer genetic testing firm DNAFit, the latest in a series of Chinese investments in U.K healthcare assets.
The acquisition will add a B2C channel to Prenetics, supplementing its current B2B product offerings. DNAFit has sales in around 40 countries with clients including LinkedIn, Talk Talk and Channel 4, according to an announcement. The expected annual market size for consumer genetic testing is estimated to grow to US$50 billion by 2026.
Headquartered in Hong Kong and London, Prenetics received US$50 million in funding from Alibaba Hong Kong Entrepreneurs Fund and Ping An Insurance. This is the firm's first acquisition.
The deal marks a growing trend of Chinese investment in the U.K healthcare sector, at a time when trade tensions make Chinese acquisitions in the U.S. more difficult. Last week, Chinese orthopaedic implant company AK Medical Holdings Limited announced the acquisition of JRI Orthopaedics Limited, a U.K. firm that designs, manufactures and supplies orthopaedic implants and related instruments for £16.73 million (US$23.7 million).
In February, Mdepoda, a British start-up which develops a mobile app to connect doctors and patients, struck £100 million (US$143 million) worth of deals in China with firms including Tencent, during Prime Minister Theresa May's visit to China.
Also in February, Fosun International Ltd.(00656:HK) and London-based healthcare and life science company Arix Bioscience plc (LSE:ARIX) announced a strategic agreement to develop and commercialize new clinical therapies for patients with a focus on the Chinese markets. As part of the agreement, Fosun will share potential investment opportunities with Arix in China.
Last May, China's BGI Genomics invested an undisclosed amount of capital in Congenica, a U.K. clinical genomics software developer for inherited diseases.
The U.K. has proved an attractive alternative to the U.S. in other key sectors. In September, Canyon Bridge Capital Partners LLC, a private-equity firm backed by Chinese state-owned China Reform Fund Management, agreed to acquire U.K. chip maker Imagination Technologies in a deal that values the British firm at £550 million (US$745 million). The deal came just weeks after s Canyon Bridge's attempt to acquire American chip maker Lattice Semiconductor Corp. was blocked by U.S. President Donald Trump on national security grounds.