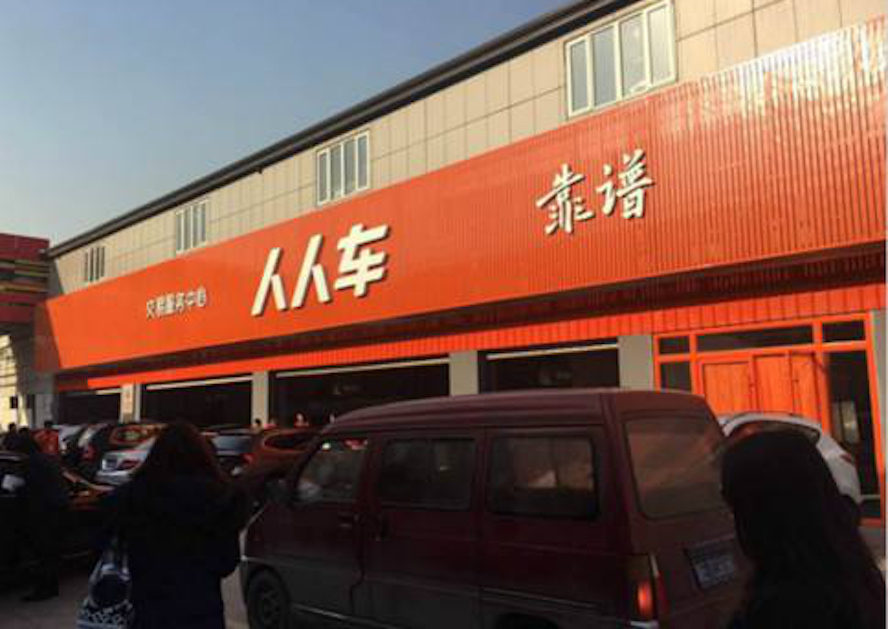 Goldman Sachs has led a US$300 million new financing round in Chinese online used-car trading marketplace Renrenche, with existing investors Tencent Holdings Ltd. and Didi Chuxing participating, the company announced today.
Investors are pouring billions of U.S. dollars in online used-car auction start-ups in China to tap into a fast-growing sector. In 2017, China's second-hand car sales volume increased 20% year-on-year, exceeding new car sales in the same year, according to data from China Automobile Dealers Association.
Renrenche and other Chinese online used-car auction platforms rely on burning cash to compete for market share in a highly segmented industry space. Renrenche, for example, have raised US$750 million in total to finance its marketing, user subsidies and other user acquisition activities since its establishment in 2014.
Competitors are raising massive funding rounds as well to finance their own market expansion. Chehaoduo, a rival formerly named Guazi and headed by founder of Ganji.com Yang Haoyong, raised US$818 million led by Tencent last month.
As of July 2017, around 18,000 cars traded hands on Renrenche's platform, with cumulative turnover of more than 200,000 units traded on its platform since its establishment in 2014.
In September 2017, Didi Chuxing made a US$200 million strategic investment in the Beijing-based company. In 2016, Renrenche raised a US$150 million series D round from more than eight investors including Tencent, Prometheus Capital, China Minsheng Investment, Shunwei Capital and Ceyuan Ventures.
Before that, RenRenChe completed a US$85 million series C financing led by Tencent in 2015, as well as a US$20 million series B round from Ceyuan Ventures, Shunwei Capital, Redpoint Ventures, and a US$5 million series A round from Redpoint in 2014.
Li Jian, founder and CEO of Renrenche, said the proceeds from the latest round will be used to strengthen its team building, upgrade core technologies and improve business innovation.